Current Issue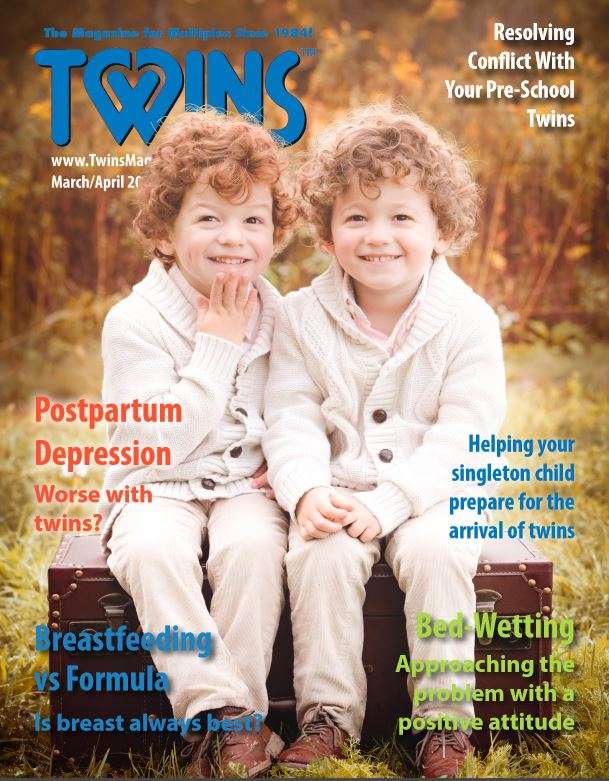 TWINS™ Magazine
(ISSN 0890-3077)
is published bi-monthly or 6 times a year and is owned and published by:
Panoptic Media
6958 Venture Circle, Orlando, FL 32807
ABOUT OUR COVER TWINS:
Eli and Ezra are fraternal twins from Westford, MA. They are mom Vanessa's miracle rainbow babies after their older brother Aiden passed away in 2011.
Eli and Ezra are amazing big brothers to their new baby sister, Evangeline. They love singing and dancing with Mommy, and fishing with Daddy. Eli has a love of trains, while Ezra enjoys drawing.
They are both sweet as honey, but as wild and adventurous as bear cubs. Twin brothers and best friends!

Cover Photography by Kelly Fiers 
www.kellyannphotographs.com