The best gifts for twin babies are the items parents of twins will need to have when their twins are born.
As a friend or family member, you can greatly help parents of twins by purchasing these much-needed items.
Instead of buying them adorable outfits or the latest and greatest new pacifier, what they really need are these essential items.
As parents of twins ourselves, we have created this list of gifts for twins that will help you stand out from their other friends.
1. A Lightweight Double Stroller Frame
The most useful gift for twin babies anyone can buy is a Lightweight Double Frame Stroller!
A double frame stroller is designed to allow you to snap your twins' car seats directly into a lightweight stroller frame. This is important because your twins will spend much of their first six months sleeping and growing.
The Baby Trend Snap N Go
is by far our favorite. It works with all the major car seat brands without any additional attachments.
Product details:
Recommended weight: 5lbs to 40lbs
Lowest price: Amazon.com
Price: $75.34
By simply unsnapping your car seats from their bases in your car and snapping them into the stroller frame, you will be able to take your twins on outings without having to wake them up.
2. Two Infant Car Seats
The first type of car seat you can buy as gifts for twin babies is designed specifically for infants.
The carrier portion of the car seat can be removed from the base, which will remain in your car. By removing the car seat from the base, you will be able to let your twins continue to sleep and will not need to wake them up by removing them from the car seats.
All the car seats we recommend are compatible with the Baby Trend Snap N Go
double stroller frame.
The Graco SnugRide SnugLock 35 LX Featuring TrueShield Technology
is our number one recommendation for newborn infant car seats. It is Graco's safest car seat yet. It has received 4.7 out of 5 stars from customers on Amazon.
3. A Bassinett Designed for Newborn Twins
Sometimes called a "portable Playard," pack-n-play, or bassinet, a foldable crib will be an important staple of your new life as a parent of twins.
This Playard can be placed next to your bed during the early days when your twins are feeding frequently.
You can also bring it into the living room and use it during the day for naps and as a safe place to lay your twins down.
This will be the place you lay your twins down to nap throughout much of the day. During the day, many parents have this crib in the main sitting room. At night, many parents bring this crib into their bedroom.
In the early days, your twins will feed a lot. Most new babies feed every 1-2 hours for weeks. Having this crib right next to the bed makes these frequent feedings much easier.
The Baby Trend Twin Nursery Center
is more than just a portable crib. It comes with an organizational basket and removable bassinets.
When your twins are older, it is a great place for them to safely play and practice tummy time.
4. Two Bouncer Seats
One of the absolute must-have gifts for twin babies is a bouncer seat for each twin.
The Fisher-Price Infant-to-Toddler Rocker is our favorite choice for bouncer seats. These seats are comfortable, well-made, lightweight, and adorable.
Product details:
Colors: 8 colors and patterns to choose from
Price: $29.00-$69.99
Lowest price: Amazon
These seats can be used for many purposes. They are the perfect place to bottle-feed your twins. Simply sit your babies in the seats, strap them in, and feed.
Babies love to be held. Holding one baby for hours a day can be tough enough, but holding twins can often be impossible. We often placed our twins into these bouncers, strapped them in, and gently rocked them with our feet. Often the gently rocking put them right to sleep and allowed us to get a much-needed break.
These bouncers are also a great, safe place to put your twins if you need to go to the bathroom or get something to eat.
Unlike a large bassinet or portable Playard, these bouncers can easily be taken into the kitchen, bathroom, porch, yard, or anywhere else you want to go.
5. An Awesome Diaper Bag Created for Newborn Twins
Initially, parents of newborn twins will need a diaper bag that has a lot of smaller compartments to help them organize all of their twins' items. It should also come with an insulated compartment for bottles, a changing pad, and a baby wipes container.
The Bag Nation Diaper Bag Backpack is an awesome backpack for parents of newborn twins.
It has tons of pockets designed to hold diapers, bottles, wipes, clothing, toys, and more. It comes with a large changing pad and can be worn as a backpack so you can get it completely out of the way.
Product details:
Price: $65.95
Lowest price: Amazon
6. A Comfortable, Versatile Baby Carrier
Many parents of newborn twins have so many items to buy for their twins, that they try to save money by buying a cheap baby carrier or not buying one at all.
Helping them buy these much-needed gifts for twin babies is a great way to show your support.
This is one of the nicest, most helpful gifts you can buy a parent of newborn twins.
There are some carriers made specifically for carrying twins, but we do not recommend them. They are hard to use and we did not find many times when carrying both twins at once was needed or practical.
When the twins are firstborn, parents of twins will want to use a baby wrap. Baby wraps allow the parent to attach the baby to them in a variety of ways. They keep the newborn's neck protected and the baby close to their parent.
Our favorite wrap for carrying newborn babies is the Ergo Baby Wrap by CuddleBug. It allows you to essentially swaddle your baby against your body. It is versatile, comfortable, and effective.
Product details:
Size: For Newborns and babies from 2 to 35lbs
Colors: Comes in grey and pink
Price: $37.95
Lowest price: Amazon
The Ergobaby 360 All Carry Positions Award-Winning Ergonomic Baby Carrier is our favorite versatile baby carrier by far.
Product details:

Size: NOT for Newborns. Use this carrier with twins weighing 12-33lbs.
Colors: Comes in 16 colors and patterns
Price: $104.95- $160.00
Lowest price: Amazon
In summary, the best gifts for newborn twins are those the parent will need. Be the friend who buys them a great gift for their twins and helps ease the financial burden of preparing for twins.
Comment below and let us know if we left any cool gifts for newborn twins off our list.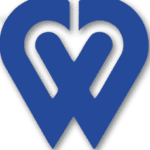 Latest posts by Twins Magazine
(see all)