Pattern blocks and engaged learning in the early years
In attempting to encourage my children to be lifelong learners, it is imperative that they're engaged in their learning. 
When students actively participate and can choose what to learn, they are engaged and motivated to learn. 
In the early years, children will actively engage in learning because they are curious about the world around them. Providing children with interesting things to play with encourages them to explore. 
Pattern blocks are interesting and fun to play with. I use them in our homeschool to keep the little ones busy when I am working with my older children or to keep them quiet during read-aloud time. 
Sale
Learning Resources Plastic Pattern Blocks - Set of 250, Ages 3+, Shape Games for Preschoolers, Homeschool Supplies, Shape Manipulatives for Kids,Back to School Supplies,Teacher Supplies
250-PIECE SET: Features 6 different shapes and colors, and is great for classroom activities
RECOGNIZE PATTERNS: Get young students learning geometry and pattern design. These are great pattern blocks the classrooms
PARENT AND TEACHER GUIDE: Comes with storage bucket and not only helps educators and parents stay organized, but prompts learning activities
SHAPES FOR KIDS: Various shapes include hexagon, trapezoid, square, triangle, parallelogram and rhombus
There's magic to be found in new math skills, which help kids understand the world around them and lay down a solid foundation in science, engineering, and other STEM skills, school supplies,teacher supplies!
Why pattern blocks?
When I began homeschooling over 12 years ago, I bought a set of pattern blocks at the Home Education Supply store because I thought they looked interesting. 
Honestly, I had no idea what they were even used for. At the time, I had a very busy 4-year old that I had to keep out of mischief. 
That cute kid kept me on my toes and I needed to find something to keep his little hands busy so that he wouldn't get into the PENATEN® Medicated Cream again. (He wanted to look like Santa.)
Sale
After a quick search on the internet, I found some pattern block templates that you can print out. My little gut that never sat still actually liked pattern blocks and managed to stay out of trouble, for short periods of time. 
Other than using pattern blocks to keep little ones quiet or out of trouble, they are great math manipulatives for bigger kids. They were originally developed to benefit early learning. 
There are several key benefits that can come from using pattern blocks in your home. They encourage or help teach the following:
Fine motor skills
Pattern recognition
Colour recognition
Shape recognition
Spatial reasoning skills
Early math skills
Creativity
In case you haven't added pattern blocks to your home school yet, I linked some for you below. We have plastic ones, but there are wooden ones and transparent ones as well.
Free pattern block printables
Now that you know all about pattern blocks and their benefits, you will surely want to try them out. Maybe you already have some pattern blocks in your home and just need some templates to get started. 
In any case, I went on a quest to find as many different free pattern block printables as possible. 
I still have the ones I printed out many years ago. I laminated the individual pages and put them in a binder. 
They have survived a number of children already. However, adding some new printables to our binder was a necessity.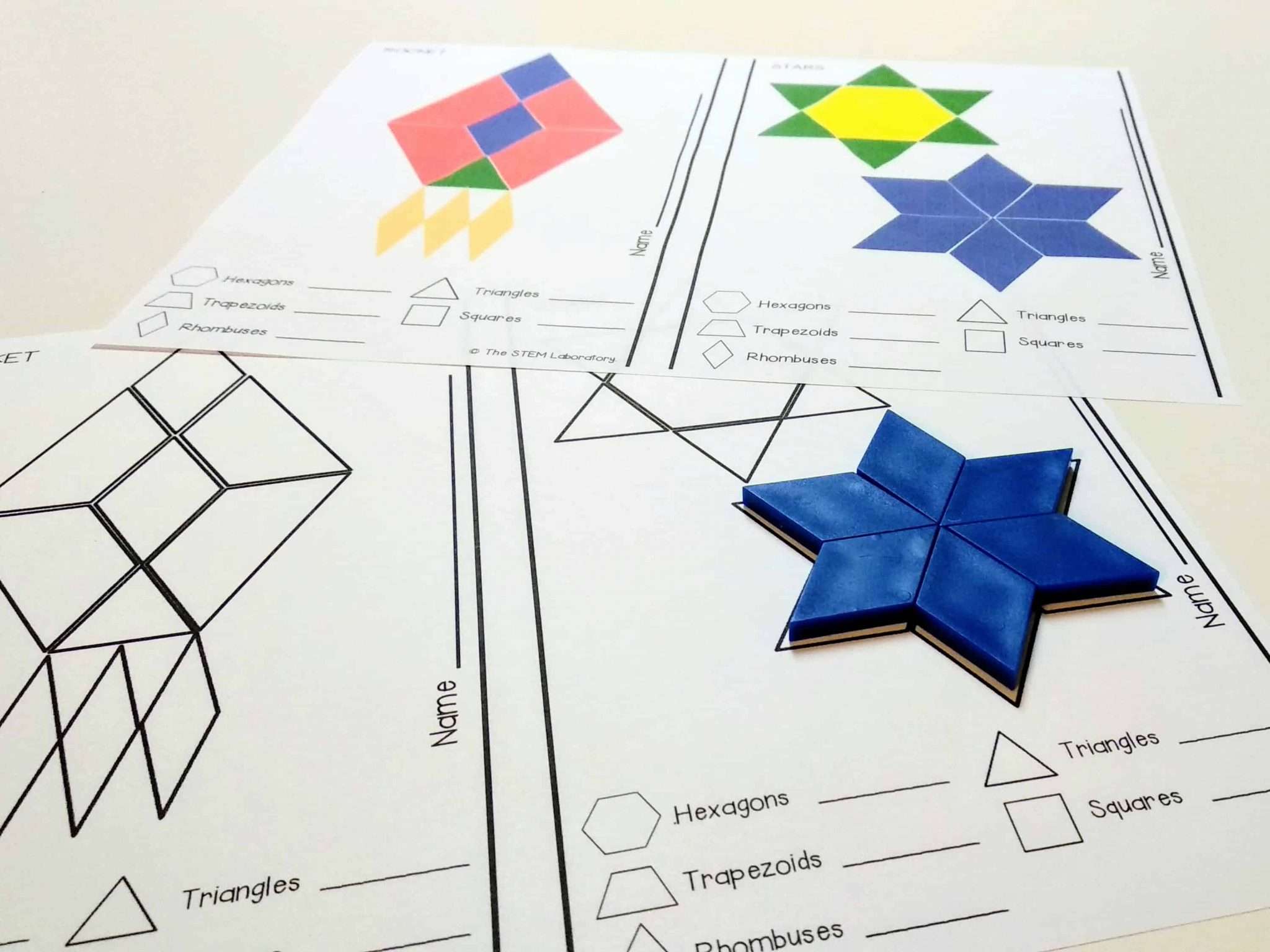 My two little girls always seem to want the same toy, book, parent, etc., at the exact same time. In this case, I could easily print a bunch of new templates, laminate, and create a second binder. 
These days, I am desperate to have them quiet and for a short time each day. While we don't use these templates every day, I try to be prepared and be one step ahead of the chaos. 
I hope your kids enjoy these as much as mine do. I also included links to pattern block activities for older children, because big kids can also benefit from learning with pattern blocks.
Disclaimer: These are FREE resources that I have found on the internet. Some links will require you to enter your email in order to obtain the printables. 
Printable Zoo Animal Pattern Block
Pattern Block Math: Teepee Freebie
Alphabet Pattern Block Printables
Pattern Block Mats (the ones I laminated 10 years ago)
Dog Themed Pattern Block Picture
Printable Ocean Animal Pattern Block
Valentine's Pattern Block Mats
Transportation Pattern Block Mats
Counting with Pattern Blocks Freebie
Pattern Block Mats Farm Animals
Thanksgiving Mats for Pattern Blocks
Pattern Block: Read, Build and Write Mats
DIY Foam Pattern Blocks Patterns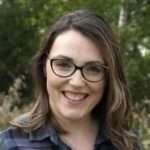 Latest posts by Tina von Hatten
(see all)
Last update on 2023-12-09 / Affiliate links / Images from Amazon Product Advertising API