Summer days are meant for playing and spending time outdoors. It's easy to get lost in the hours of sunshine and fresh air.
Reading books may not be the first activity that comes to mind in the summer but it is no less important. Our families read every day, news headlines, Tweets, Facebook & Instagram captions, sure, but over these last few difficult months our concentration has understandably been shaken, and reading full-page books can be difficult.
It can be especially difficult for children with many distractions particularly with the amount of time they spend in front of a screen. Sometimes it's good to get back to the classics and open a good book. We have put together a list of some of our favorite books and book series with Part 1 focusing on younger readers.
Happy reading!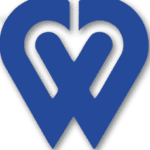 Latest posts by Twins Magazine
(see all)
Last update on 2023-12-08 / Affiliate links / Images from Amazon Product Advertising API