12th Marine Corps District
Written by Sgt. Sarah Ralph
ORANGE COUNTY, California – Many believe that teenagers will change their minds several times before narrowing down what they might potentially want to do for a living. For Izhar and Nimsi RodaCopto, they knew at a young age that no matter what they decided to do, they wanted to make a difference.
Izhar and Nimsi were born identical twins and grew up in Orange County, California with their mother, Silvia Copto. Silvia raised Izhar and Nimsi on her own, working tirelessly to best provide her daughters with a good life. The RodaCopto twins are the youngest of 9 half-brothers, are the only girls out of all their siblings, and have a strong desire to earn the title of a United States Marine. Izhar and Nimsi have several reasons to be a part of the few and the proud, but one of their biggest motivations in being a Marine is to be able to give back to their mother after everything she's done for them.
Growing up, the twins became extremely close and have always pushed each other to be the best in everything they do. In 7th grade, Izhar and Nimsi joined Orange County's Explorer Program, due to having an interest in law enforcement and wanting to give back to their community. The Explorer Program is designed for young people who have an interest in law enforcement. This program assists the Sheriff's Office with a variety of community service projects while learning aspects of the criminal justice system.
Deputy Sheriff Officer Eric Madrigal, a deputy with Orange County Sheriff's Office and retired Marine, has been the mentor of Izhar and Nimsi since they joined. With Deputy Madrigal's mentorship and knowledge about the military, Izhar knew to that becoming a Marine was exactly what she wanted.
"When our mentor used to tell us stories about when he was in Iraq and Afghanistan, he'd talk about how the Marines trained, his experiences, and how it has helped him get where he is today," says Izhar. "I've known that I wanted to be a Marine a really long time and this is something that has become very personal to me. Officer Madrigal has been able to guide me into becoming a stronger person physically and mentally."
Both sisters have competed in track and cross country for Mission Viejo High School over the past few years and plan to do it again for their upcoming senior year. The RodaCopto twins enjoy the physical challenge that track provides as well as the competitive side. Even though Nimsi and Izhar are close, they are also very competitive with one another.
Antonio Lopez, a poolee with Marine Corps Recruiting Sub-Station Mission Viejo and close friend to both sisters since meeting in the Explorer Program while attending the same high school, knew of their interest in the military. Antonio was already a poolee at the time when he sensed an opportunity for his friends to speak with a Marine about the possibilities for them within the Marine Corps. He referred both Izhar and Nimsi to Staff Sergeant Lillian Nicks, a recruiter with RSS Mission Viejo.
"From the time I met Izhar and Nimsi, they surprised me. It's not often that you meet young women who have a distinct interest in the Marines—but that's exactly what they told me without hesitation: "I want to be a Marine," explains Nicks. "They readily embrace physical and mental challenges and seek out more challenges on their own. They came into the delayed entry program with a self-starter mindset, as young student-athletes. They already present and carry themselves as young Marines. I only expect them to continue improving as they show promise as young leaders. I look forward to seeing them in the Marine Corps."
Now that the sisters are a part of the Delayed Entry Program, a program designed to train and prepare poolees for boot camp, they plan to spend their senior year training, preparing, and competing against each other for the rigorous challenge of Marine Corps recruit training.
Due to their competitiveness, they hope to potentially be in separate sister platoons while at recruit training and have another opportunity to compete against each other. Sister platoons are two separate groups that train together but go against one another during certain events at boot camp such as drills, physical fitness, and inspections.
"Since we're so competitive with one another, I think it would be really cool to compete against her. May the best sister win," says Nimsi.
RodaCopto sisters have expressed that they know the Marine Corps is not for everyone, but know that this is one challenge they can't pass up. "I think people should try to overcome their challenges," Nimsi explains. "You can't just give up because then if you do that, you'll end up regretting not putting yourself out there."
The twins will graduate from Mission Viejo High School next summer. Izhar and Nimsi look forward to the challenges that await them and expect to thoroughly enjoy what recruit training has to offer.
The appearance of the U.S. Department of Defense (DoD) visual information does not imply or constitute DoD endorsement.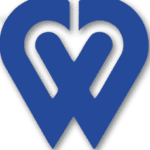 Latest posts by Twins Magazine
(see all)