Do you have a hard time shopping for dad and time is running out? Don't worry! I know it is this weekend. But, there is still time!
My kids are little, 9-year-old and 10-month-old twins. I have had a bunch of father's days now to try and find the perfect sentimental gift to give dad from our daughter. It always seems like such a challenge to find the right thing. I want sincere gifts. I want creative gifts. I want not too expensive gifts. I want to teach our kids that something handmade that they spent time on means more than any store-bought gift. But, I also always think I need to do something more to make sure dad has a day to feel appreciated and loved by his kids and me. I never know what to buy him of course.
One of the things I want to teach my kids is that:
Time spent with each other doing things is more valuable than anything we can purchase. I want them to always remember that in their childhood, true happiness came from experiences rather than possessions.
It has been quite recently that I have gotten pretty strong convictions on this and I have been on a fierce journey to rid our life of clutter and make more memories with our kids doing things. I hope you follow me here on this journey as I am constantly discovering new ways to do this with my family and plan to share it here.
10+ Memorable Fathers Day Ideas For Kids
1. Plant something. My daughter absolutely loves the yearly tradition she has planting flowers with dad. Honestly, I think he likes making those memories too.
2. Go to the zoo, water park, splash pad, or pool.
3. Have a family arcade/ adventure zone day.
4. Play minigolf.
5. Go for a hike or walk.
6. Ride bikes together.
7. Family movie night (dad gets to pick the movie!), or a concert, or a show.
8. Kids help mom cook dad's favorite meal or dessert.
9. Play dad's favorite games (video games, board games, sports games, etc.)
10. Go to the beach and then get ice cream.
11. Go on a new adventure as a family.
Try an event in a nearby city that you have never been to. Try a beach you have never been to. Try a day away in a place you have never been. Research and plan to go to a new restaurant and check out a new place. Making first-time memories together is always a big deal for kids and parents.
This was a short list but you get the idea. Find anything that your family is into that will be fun for everyone and just make memories together. Cook dad his favorite food or take him to his favorite restaurant. Have the kids make handmade cards. Maybe take a picture of the kids and frame it for his desk at work.
This week I reflected on my own dad and Father's Day when I was growing up. I realized I don't have a single memory of an actual gift that I gave my dad. But what I do remember is camping and fishing. There must be a reason, 36 years later, why actual gifts don't stick out. The only reason I can think of is that they were not all that significant for me to remember them. And I hope it will be that way for my kids too. They will remember the things we did together as a family. M will remember her daddy-daughter dates and the special things that they get to do without the babies in tow. She will remember planting flowers with daddy every year. She will remember how much daddy loved mom and how much he gave to our family. I know she won't remember what we bought him. I am not sure he will either, to be honest.
So this year on Father's Day, we are going to make memories as a family. We are going to take dad to his favorite restaurant that we never get to go to anymore now that we have 10-month-old twin babies. We are going to give him handmade cards and a picture of the kids for his desk. We may even let him take a nap in the afternoon while we make him a cake—maybe. If he is lucky, ha. Or we will go to a new place that we have never been to.
Happy Father's Day to all the fathers out there that make sacrifices for their kids and their families.
You are amazing. Thank you!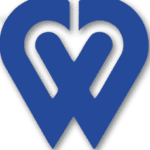 Latest posts by Jennifer L.
(see all)