One of the biggest things I was worried about while I was expecting my twins was the thought of never being able to leave the house. I thought for sure that I would never get out alone with my kids the first year. While there is no doubt that getting out with twins is a task, it is not as impossible as I originally imagined. One thing I learned pretty early on is how important it was for my own sanity to get out of the house with them. Of course, I needed that alone time out of the house too but, I needed to know that I could manage on my own if I needed to get out for a bit.
Through some trial and error, I have learned some tips to be able to get out with twins in the first year. I hope reading through these ideas will encourage new twin moms and help you to gain some confidence in this area.
Babywearing
Weego
For the first few months, my twins fit into a Weego Twin Carrier . It was amazing, and I felt like a super human bringing my six-week-old babies out apple picking with our family. I most often used it at home to soothe the babies when they were both crying at the same time, and I was alone. My babies outgrew it quickly, unfortunately. Even though I only used it for about four months, it was worth the purchase. Those first few months are stressful and using this made me feel a little more in control. I purchased the Weego when I was pregnant, new from Germany, for $169.00. After using it for a few months, I resold it on a Facebook tandem babywearing page for $120. Because it has such a high resale value, it was worth the investment for me.
TwinGo
After we outgrew the Weego, we used the TwinGo, which has probably been my #1 most essential twin item. In the first year, I used it daily as a single carrier. My little girl especially loved to be snuggled in it to help her fall asleep. In those first few months, you can also use it as a single carrier even when the babies are tiny by using an infant insert. I also loved how easy it was to bring this carrier with us. It just folded into a zippered pouch and was easy to transport. My twins are 18 months now and I can still use this as a back carrier sometimes.
I was using the TwinGo as a single carrier with the infant insert and the panel extender which allowed me to use the carrier with a baby starting at only 7lbs!
A double stroller is essential 
The first few months, we used a snap-and-go with our car seats. This was a lifesaver because I could leave them in their infant car seats, lift the car seat out of the car, and snap them right onto the stroller frame. It was super lightweight. It opened and closed quickly and was so helpful the first six months! I wish we would have brought it to the hospital when the twins were born to bring the babies to the car. I used this taking them to the doctor's office, quick trips to the store, and even on walks the first six months.
Joovy Twin Roo Snap & Go
Basically, the Twin Roo Snap & Go is just a stroller frame that your car seats snap right into. It makes accessing the babies super easy. I loved how lightweight this was especially when initially recovering from having my twins.
Joovy X2
After the babies were sitting, we invested in a side-by-side double stroller. I did tons of research because I knew that getting the right one was a super big deal! We finally went with this Joovy X2 Double Stroller and have been absolutely loving it! I have not gone anywhere where this stroller could not fit. It fits in all standard doors, grocery check-out lanes, etc. I love that each seat can recline independently of each other and the huge canopy that it has. It has definitely been an essential twin item without the huge price tag that many of the doubles have. The twins are now 18 months old and we are still using this stroller. I know we will be using this for a while yet and am so happy we got a good one.
Be prepared
My last tip is just to be prepared before you go out. I am pretty careful now to only pack the essentials. There is so much stuff to cart around when you have 2 babies and I almost never need everything I pack, so I keep to the essentials. That being said, there are some things I have to make things easier. Once I got past breastfeeding, my kids were on formula for a few more months. I always had a stainless steel water bottle with me. Mine holds warm water at temperature for 8 hours. Before I leave the house, I fill my stainless steel water bottle with warm water and then when I went out, I could make a bottle instantly without having to find a restroom, get my kids in the stroller, etc. I usually opted to make bottles in the car and feed them before or after we go in or out of places if at all possible.
Confidence
In the end, no matter what brand equipment you have, you can get out with twins! It is scary at first, but the more you do it the easier it will be. If everyone is healthy and there are no reasons to stay in, it is helpful for everyone to get out. Please let me know how it goes for you! I'd love to hear your comments and any other tips from fellow twin moms for my readers.
Good luck mammas!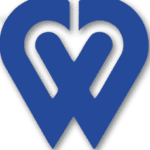 Latest posts by Jennifer L.
(see all)