Although the elementary school that Cyndy Salamati's twins attend offered her the choice of separating or keeping her boys together, she was surprised to learn that many schools around the country have a "twin policy" that mandates separation. Cyndy's interest was aroused and she began researching the reasoning behind such a policy. She summarizes what she read.
The Joy of Twins
(Crown Publishers, Inc., 1988), Pamela Patrick Novotny
The author states that the need to separate twins lies in the fear they will be "pathologically dependent on each other if not forced to strike out on their own while still young." Our society places great importance on individualism and fosters the belief that keeping twins together only invites comparisons that will hurt the twins, and obstruct their ability to develop separate identities. "The best policy," Novotny suggests, "seems to be no policy at all, which means that each year, you and your children need to decide what will work best for you."
The Art of Parenting Twins
(Ballantine Publishing Group, 1999) by Patricia Maxwell Malmstrom and Janet Poland
Malmstrom and Poland agree with Novotny. "Twins vary in their need to be in separate or the same classrooms from year to year." The authors argue that twins benefit from placement together, however. They make the point "there is no research supporting the idea that separation is necessary for the growth of individuality at this stage. In fact, the evidence suggests that twins who are separated inappropriately are liable to regress and cling more tightly to their relationship." The authors recommended separation if both children initiate the request, when they're different in personalities and abilities and one twin has trouble keeping up or if they are getting locked into roles that might restrict their behavior.
The Parents' Guide to Raising Twins
(St. Martin's Press, 1983) by Elizabeth Friedrich and Cherry Rowland
The authors point out that starting twins in elementary school together makes it easier for each of them to settle into the new environment, especially if they go to a school where they don't know anyone else. Friedrich and Rowland, however, cite several twin behaviors that could "inhibit one or the other from participating fully in an area of schoolwork or play if they are kept together." For example, twins trying to be exactly the same or, in contrast, making an effort to pull apart and establish separate identities.
Separation may also be in the twins' best interest if one twin feels that he or she can't compete with the other in certain activities and, rather than risk failure, abandons attempts to participate, or in cases where one or both twins struggle with issues of inferiority or domination. For the most part, the authors encourage individualism and strongly suggest separation in the primary school environment.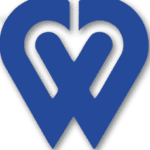 Latest posts by Cyndy Salamati
(see all)