Since Halloween has been on my mind lately, I wanted to share with you all these Halloween Printable Coloring Pages, Scavenger Hunts, Bingo Cards, And More! Tons of free Halloween printables for your child/ren! Or, this super cute paper witch! Too much fun!
25 Halloween Printable Coloring Pages, Scavenger Hunts, Bingo Cards, And More!
I searched the internet for all things Halloween! So many fun Halloween printables that are FREE to print out and use! How much more fun could you possibly have?? Here are 25 Halloween Printable Coloring Pages, Scavenger Hunts, Bingo Cards, And More!
Let's Get Started!
1. Halloween Scavenger Hunt! I had totally forgotten that I made this adorable and super fun scavenger hunt for kids! It is not only a fun scavenger hunt printable for your kids, but it is SO cute too! How could I not want to share this gem???
You can click on the picture below OR download the Halloween Scavenger Hunt HERE! Yay!
2. Halloween Decoration Neighborhood Scavenger Hunt! This is a picture type scavenger hunt that is perfect for smaller children who can't yet read! Too dang cute!
3. FREE Printable Pumpkin Activity Pack! This fall pumpkin activity pack is filled with super fun things like; trace the pumpkin, design a pumpkin, connect the dots, pumpkin maze, pumpkin cutting activity, and SO much more! And, it is all free!!!
4. Easy & Hard Halloween Word Searches! Who doesn't love a good Halloween word search?! These are ALL free to print out and use and there is a TON of them to choose from!
5. Printable Halloween Crossword Puzzle! I love crossword puzzles, don't you? And, if they are related to Halloween, then I love them even more!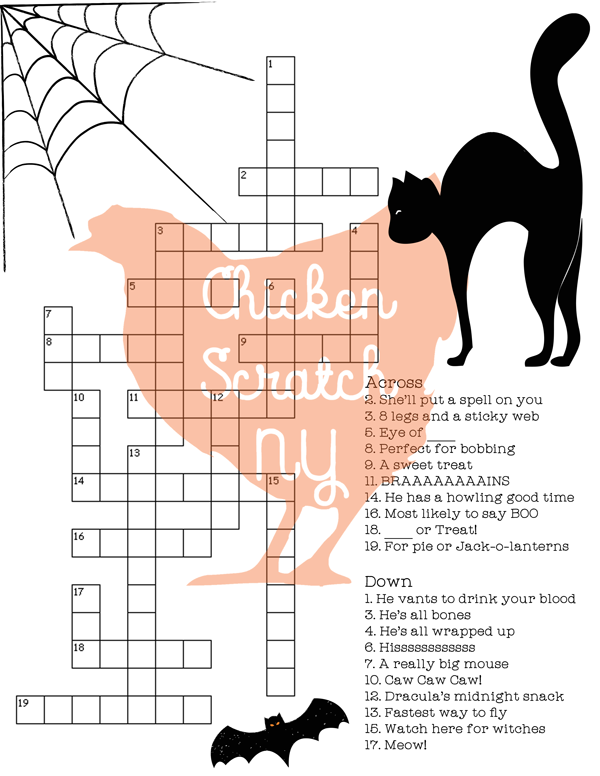 6. Halloween Hunt Printable! This is another super cute and fun Halloween hunt with pictures instead of words. And, it is also a coloring page too! How fun is that???
7. Ugly Sweater Printable For Halloween! I LOVE this one because it is so unique! This ugly sweater printable for Halloween is super fun and can be made into a Halloween garland to decorate your hearth or wall! Your kids will love to color these ugly sweaters!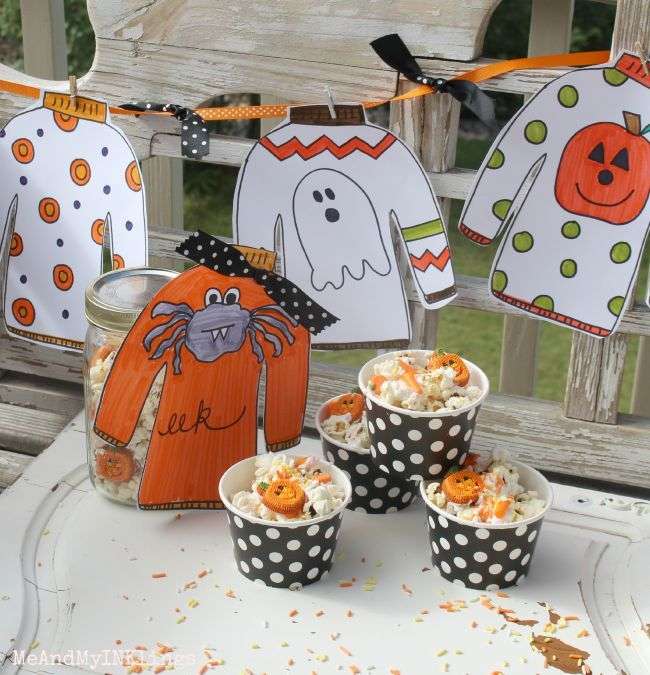 8. Happy Halloween Coloring Page! This looks adorable and like it would be so much fun for kids to color (and adults too!), yay!
9. Halloween Maze Game! This Halloween maze game free printable is so much fun! I always enjoy doing mazes and this one doesn't disappoint!
10. Halloween Bingo Free Printable! Bingo is one of my favorite games! And, add a little bit of spooky Halloween to it and it is just too dang fun!
11. Halloween activity pack! This is another awesome Halloween activity pack that is filled to the brim with fun, Halloween free printables like bingo, tic tac toe, a spelling game, costume drawing, brooms, and ladders game, and more!
12. Counting Pumpkins Printable: A fun Halloween activity for preschoolers! This is the perfect pumpkin activity for preschoolers to color and practice their counting skills!
13. Free Printable Halloween Bookmarks! Oh, these are adorable Halloween bookmarks that are perfect for your little readers!
14. Halloween Memory Match Game Printable! I love the game Memory! I played it as a child and I still play it now! This Halloween inspired memory game is free to print out and enjoy with your family and friends!
15. Halloween Trivia Questions Printable! You can print these 36 question cards out and they have the answers on the back! The questions range from simple enough for elementary school kids to more challenging questions for teens and adults! So everyone can enjoy this game!
16. Halloween Costume Scavenger Hunt! This is another scavenger hunt printable but it is with costumes! Go out and while you are trick or treating, find the costumes on the scavenger hunt list! So fun!
17. Halloween Bat Coloring Pages! These little bats are SO adorable and not creepy at all! Print these Halloween bat coloring pages for free, for your little ghouls!
18. Free printable Halloween cootie catcher for kids! This cootie catcher is filled with Halloween jokes and is a great way to get everyone laughing!
19. Halloween Printable Memory Sheet! What a great way to write down your Halloween memories than with the Halloween printable memory sheet! You can fill this out with your kids. This is a great way to unwind after a busy Halloween night and have the memories jotted down for you to always remember! After it is all filled out, let your little one color it and draw on it!
20. Halloween Word Scramble Printable! Yay! Now, this looks like some serious fun! This has 10 Halloween words to unscramble! There is an easy and hard version so everyone can play!
21. Disney themed printable Halloween kids placemats! Okay, you had me at Disney!  Now, these look so fun, don't they?! Let your kids color their very own Halloween placemats that will keep them busy while you are preparing their meal! So cool!
22. Halloween Coloring Pages! Here are 10 Halloween coloring pages for your kids! Print them out for free and hand them to your little ones for some coloring fun!
23. Halloween Workbook free printable! Hello! Now, this is a great idea! A Halloween workbook filled with some seriously ghoulishly fun printables! From Halloween crafts to Halloween games, this workbook has it ALL.
24. Spooky Halloween I Spy Printable Count and Color Activity For Kids! Here is a Free Spooky Halloween I Spy printable Count and color activity for kids that is a perfect way to welcome and celebrate Halloween!
25. Halloween Design and Color Printables! Design and color pages offer a starting point for your kids, but they also need some creativity and imagination! This set of Halloween design and color pages includes three different items to create and color – pumpkins, ghosts, and skulls. So fun!
PIN IT!