The holiday season is a great time for families to come together. Many of us plan to spend the holidays surrounded by family and friends. Our servicemen and servicewomen also deserve a much loved and needed touch of home this holiday.
Especially during Christmas, we want to remember that members of the U.S. Army willingly sacrifice time with their families. Each year, thousands of United States Military personnel are deployed to foreign countries, remote sites, and postings all over the world. Connections from home are a huge boost to the morale of the troops and military families as they serve far from home – especially over the holidays.
Holiday Programs
The Red Cross Holiday Mail for Heroes program enables Americans to "Give Something That Means Something" during the holiday season. Beginning in 2014, there is no longer a national Holiday Mail for Heroes P.O. Box to which cards are sent. Instead, Red Cross chapters across the continental U.S. and Red Cross offices on military installations overseas will take complete control of the program. Check with your local Red Cross for times and locations of events and for opportunities to get involved.
Homefront America sponsors two different programs during the holiday season: Homefront Santa and Gifts for our Little Unsung Heroes. Homefront Santa endeavors to match sponsors to military families. Gifts for our Little Unsung Heroes provides each registered child with unwrapped toys and/or gift cards. In addition, holiday meals for families are also provided.
eMail Our Military is a charitable organization supporting our troops through morale-boosting emails, cards, letters, and care packages. Troop supporters can take part in a number of support projects ranging from emailing a service member one-on-one to general year-round support projects.
Full Circle Home gives deployed servicemen a chance to send a gift box to their wives back home. Gift boxes contain items to pamper themselves, such as lotions, bubble baths, and spa socks. They also feature a handwritten note from the serviceman.
Operation Christmas Spirit supports local military families by "adopting" over 100 families and fulfilling their Christmas wish lists with gifts for all family members and gift cards to do their own shopping; sponsor gifts and crafts at unit holiday parties; "Adopt" single Marines and Sailors, giving them gifts and gifts cards to celebrate whether near or far from their families.
Donate to Operation Holiday Joy. 100% of your donation goes to food and toys.
Operation Homefront offers many programs for military families throughout the year and on Christmas. To receive a gift, you must register for your local Operation Homefront Toy Distribution. A military family may also participate in the organization's holiday meal events and receive all of the groceries for a Christmas dinner.
Thanks to the Marines Toys for Tots program, military and civilian children alike, have the opportunity to receive a new toy for Christmas. Donate or request a toy.
Tree for Troops delivers a Christmas Tree that was grown on an American farm on the other side of the world, just in time for Christmas. Also, they offer spouses and children the gift of a free, real Christmas Tree while their family member is away serving our country.
Military Mail
There are different ways to mail to a military member. See the APO, FPO, DPO link below for more details on how to address as well as dates to mail packages to reach your soldier in time before Christmas.
To assist people in sending gifts out on time, Military Postal Service Agency experts each year publish deadlines to get cards and packages in the mail. To ensure cards and packages arrive at their destination by Christmas, experts recommend the following guidelines.
Packages going to military APO, FPO, and DPO addresses sent by Parcel Post must be shipped by Nov. 12.
Space-available mail, or SAM, must be sent by Nov. 26.
Parcel airlift mail, or PAL, must be sent by Dec. 3.
First class letters and cards and packages sent by priority mail should be mailed by Dec. 10, except for AE 093 which must be sent by Dec. 3 to ensure on-time delivery.
Express mail must be sent by Dec. 17, except for APO/FPO/DPO AE 093 where it is unavailable.
SAM packages are first transported domestically by surface and then overseas by air on a space-available basis. SAM parcels must be less than 15 pounds and 60 inches in length and girth combined.
PAL service is space-available air transportation for parcels up to 30 pounds and 60 inches in length and girth combined.
Special note: Some Muslim countries (such as Saudi Arabia) have laws against displaying Christian symbols. Please keep that in mind when sending cards and letters to the Persian Gulf (Southwest Asia). You'll not want to use envelopes with Christmas decorations on them as customs may refuse to allow them to enter the country.
Additional Note: Walter Reed Hospital DOES NOT accept Christmas cards addressed to "A Recovering American Soldier" and the U.S. Postal Service will not accept mail addressed to "Any Soldier," "Any Wounded Soldier."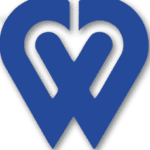 Latest posts by Twins Magazine
(see all)