192nd Wing
Story by Staff Sgt. Lucretia Cunningham
For Staff Sgt. Brian Petrine, it's a common occurrence for strangers at his job in the 192nd Aircraft Maintenance Squadron to walk up and start talking as if they know him.
"And then they start yelling at me 'stop playing around,' and I tell them no really, I don't know you," Brian said.
The same is true for his identical twin, Staff Sgt. Trevor Petrine, who also works on the flightline at Joint Base Langley-Eustis, Virginia, with the 192nd Maintenance Squadron.
"We're seen everywhere," Trevor said. "Some people don't even realize we're two different people—until the moment we start talking."
While both are full-time F-22 crew chiefs in the Virginia Air National Guard, the brothers serve in separate work centers to which they agree complements their less-than-identical personalities.
Self-described as "good cop, bad cop," Trevor is admittedly the strong personality who speaks bluntly without mincing his thoughts.
Trevor works to repair, assemble, and inspect the jets' wheels and tires in a flightline "backshop," where more experienced crew chiefs tend to be assigned, and is a responder on a specially trained team for flightline emergencies.
"The mission comes first, and if you're wrong, you're wrong," Trevor said. "You have to be able to call it out because you have pilots depending on you to do things right and do it right the first time."
Other than being the person on the ground who launches, recovers, and maintains F-22 Raptors, Brian is also a trainer for the unit's "Right Time" program where new crew chiefs returning from technical school receive hands-on training.
"You don't know what the [Airmen] have been through, and you don't know their story. You have to get to know them to be able to cater to their needs and train them best," Brian said. "I didn't volunteer to become a trainer, but my leadership saw something in me."
And now, as the nation contends with what's become known as "the invisible enemy," the twins are serving together to continue flight operations, while the base has raised its health protection condition level to Charlie and is accessible only to mission-critical personnel.
"[Our] jobs go hand-in-hand," Trevor said. "The mission is for jets to get in the air, and they can't get in the air without people like Brian. But the jets also won't get in the air without people like me who produce wheels."
Originally from Stafford, Virginia, opportunities in the Air National Guard brought the twins and their younger sister, Brittany Taylor, to the Hampton Roads area where they enlisted together as crew chiefs six years ago.
At one point, the three Petrine siblings were serving in the 192nd Wing along with their oldest brother, Frank Petrine IV, who enlisted as a defender in the 192nd Security Forces Squadron the year prior to them.
Senior Airman Taylor has since transferred to the Georgia Air National Guard, and Frank separated from the ANG more than one year ago as the twins continued serving side-by-side, including two deployments in 2017 and 2018 and now during the COVID-19 pandemic.
The brothers said their parents don't worry much and understand the job as military veterans themselves.
With a plan to stay active in the ANG until retirement, it's safe to say Staff Sgts. Brian and Travis Petrine will have the benefit of each other no matter where they are in the world or the mission at hand.
"You get really close with your peers and the people you work with, but they'll never know Trevor as well as I know Trevor," Brian said. "I know everything there is to know about him, and he about me."
The appearance of the U.S. Department of Defense (DoD) visual information does not imply or constitute DoD endorsement.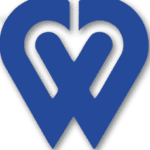 Latest posts by Twins Magazine
(see all)