I LOVE dragonflies! And, we have a Colorful Dragonfly Craft your you below! Dragonflies are so pretty to look at. The other day, when I was outside with my kids, we saw a HUGE dragonfly! It was hanging around for a while and just kind of followed us wherever we went. We got some pictures of him too!
Colorful Dragonfly Craft For Kids
Because of that sweet dragonfly, you see above, we were inspired to make a Colorful Dragonfly Craft! They were SO much fun to make and turned out beautiful. Each one is unique! These are made from Coffee filters, plastic spoons, and markers from the Dollar Store! Just blend to create a colorful Dragonfly for some Summer fun! Grab a yummy snack and let's get started!
Supplies: What You Will Need
 Coffee Filters – Dollar Store
 Washable Markers – Dollar Store
 Plastic Spoon – Dollar Store
 Wiggle Eyes – Dollar Store
 Chenille Stem – Dollar Store
 Plastic Beads – Dollar Store
 Glue Sticks, low temp – Dollar Store
 Gallon Size Zipper Bag OR Metal Baking Sheet Pan – Dollar Store
 Water Mister Bottle – Dollar Store
 Glue Gun
 Scissors
Instructions On How To Make A Colorful Dragonfly Craft for Kids:
1. Flatten a round coffee filter on a gallon size zipper bag or metal baking sheet pan. Draw random patterns, like circles and stripes with a rainbow of washable marker colors (see below!)
*TIP: Use this craft as a lesson in color mixing, by experimenting with complementary colors.
2. Mist coffee filter with water and watch the magical blending! Set aside to dry.
3. Attach wiggle eyes to spoon with the glue gun and glue sticks. Bend a chenille stem in half and wrap around the handle of
the spoon. Pinch into a "V" and then curl both ends to create the antenna. Secure to back of the spoon with a dab of glue.
4. Once dry, fold the coffee filter in half and trim with scissors into a football shape to create wings. Unfold wings and gather by pinching in the center. Attach to Dragonfly with the glue gun and glue sticks.
5. Slide plastic beads onto the end of each antenna and wrap to secure.
*TIP: If crafting with younger kids make sure the adult uses the low temp glue gun.
Create this Colorful Dragonfly Craft for kids in just about 30 minutes with help from an adult! Super cute to add to the top of a gift or hang in a window for Summer!
Sneak in some educational entertainment by looking up the Dragonfly on the internet and sharing fun facts! Please let me know if you make this adorable colorful dragonfly craft for kids! I would love to hear how it turned out for you! If you are looking for more fun crafting ideas, check out these fun flower crafts!
PIN IT!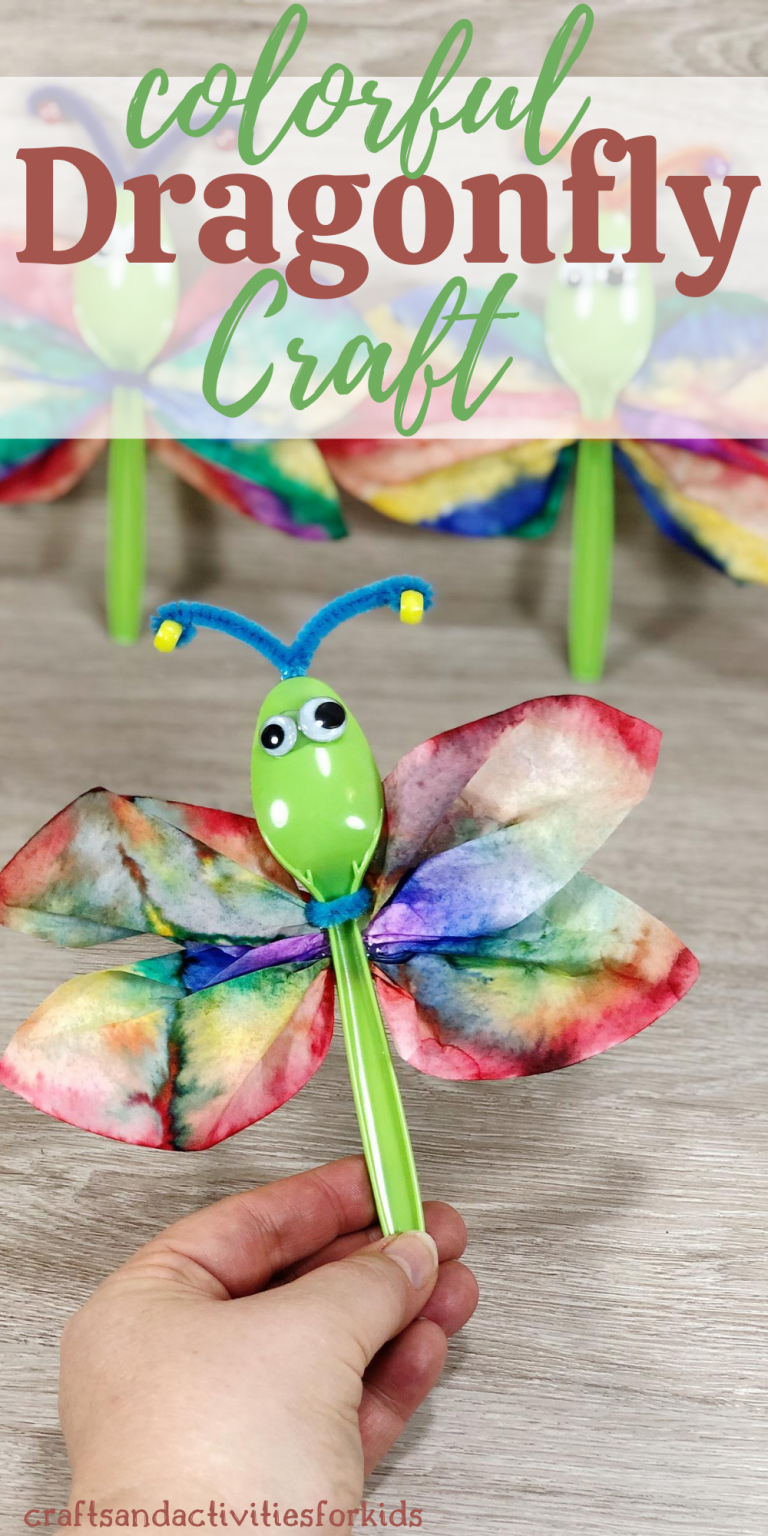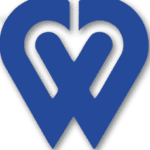 Latest posts by Twins Magazine
(see all)