The holidays are in full swing and as lists are getting checked and double-checked, a question that many new twin parents ask is whether they really need two of everything. In this guide, we will take a look at what you might want to double up on this holiday season and when one will probably do. 
When you need two
The biggest question you need to ask yourself when deciding whether to add one or two of something to the holiday shopping list is – will they use this one at a time? 
If you are buying something for mealtime, bathtime, traveling in the car, or anything your kiddos will be doing together, two is probably ideal. 
If your children are older, you might want to ask whether a toy is going to be "hot ticket" enough in your household to create a potential sharing issue. Yes, you obviously want your multiples to learn to share but if there will be tears come Christmas morning or on an evening in Hannukah, it might be worth doubling. 
When one will do fine
There are also plenty of toys, games, etc. that can be shared and one will be plenty. If you asked yourself the two questions above and felt like it was not going to be used at the same time and wasn't going to cause a stir, just buy one. 
Remember that encouraging your twins (or more) to share toys they love will pay off in the long run. Less in-demand toys are probably perfect for sharing. Games are another great gift to share.  
If Santa decided one is enough, how do you gift for sharing? 
If you decide that one is enough of something but Santa has it on his list, then how do you make this work? When your multiples are still young, you might want to consider having a spot for each child's individual gifts and another spot (like under the tree) for shared items. Santa is a smart guy, he'll catch on!  
Extra considerations
A few other things to keep in mind:
Older multiples are much less likely to want to share, so keep that in mind when deciding. 
If a gift is at the top of both kids' lists, it's probably wise to opt for duplicates.
There are some things you will want to separate by color or pattern (think pacifiers and blankets) and if that is the case then double is better.
Ask your kids. Perhaps asking if it's worth sharing one item might allow them to get that extra thing on their wish list!
When the holidays come you want to delight every member of your family. But overspending, especially when you are buying for two or more, is way too easy. Think through what you "need" two of and when one will do. This might make your holiday load just a little lighter. 
Happy holidays!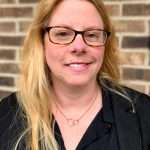 Latest posts by Kristen Fescoe
(see all)