Other parents may drop like overworked elves from the stress, but not you! You are on top of this Holiday Game. But what can you do when those feelings of overwhelm creep in?

Try some of these ideas to enjoy your twin's first holiday season as a family. 

For my twins' first Christmas, I was determined to be a cool mom. I wrapped a few toys to put under the tree. I kept the ornaments simple.

I didn't offer to host a big family feast. There was just one tradition I wanted to start: baking homemade cookies with them. Never mind that my daughter and son were 5 months old and hadn't even tried solids. I'd read somewhere that smells trigger emotional memories, and I was determined that as they grew, anytime they smelled the scent of sweets wafting from an oven, they would be flooded with memories of home.

As you might predict, my first attempt at baking with the babies wasn't the cozy kitchen scene I'd envisioned. I put too much pressure on myself to make the moment fun and perfect, starting with my recipe for complicated glittery star-shaped cookies. When my tears started rolling, I felt as if I'd ruined not just their Christmas Present but all of their Christmas Futures. Ah, Baby's first big holiday. Like the first birthday, this milestone triggers a mom's urge to plot and plan. But take it from me, a parent who has been there: Less is truly more. Use these steps to feel fortunate this holiday — not grinchy.

Blend Old and New

Until this year, you've probably celebrated the holidays the way your parents or your in-laws did. Now that you're the mom, you have the chance to call the shots and establish new traditions. Just make sure you do so thoughtfully.

Talk to Grammy. If you've always gone to your Bubbe's house for the first night of Hanukkah but want to light the first candle by your own hearth, don't dodge the topic — be up-front with her, says Meg Cox, author of The Book of New Family Traditions. Reinforce what won't change; for example, you'll still go to Aunt Sue's house for the last night of Hanukkah. And resist making any broad, forever proclamations. In the end, you may really miss Bubbe's bash and want to return next year.

Give everyone a break.

"The year my daughter was born, we decided to go to a restaurant for our holiday dinner, which is something we've continued to do," says Anika Palm, of Orlando. "My family was thrilled!"

Without the stress of cooking, everyone in Palm's family could focus on being together. "You order what you want and then leave the mess behind," she says.

Dial down the holiday emphasis.

If your babies are less than a month old, the best bet may be to treat the day as 20 percent holiday, 80 percent regular day. Even leaving the house may be too much. "My son was 6 days old for his first Christmas," says Melissa Schlegel, of La Crosse, Kansas. "I thought we were scaling back by not driving the three hours to my parents' and just going to my in-laws' nearby. But I hadn't yet found a proper nursing bra, and I practically had to undress in a back bedroom to breastfeed my son. I was exhausted and overwhelmed."

Roll with it. If your family has traditions you love, stick with them. They'll still feel brand-new to your little one in the coming years. That's how Olga Davis, a Chicago mom, whose daughter Madeline celebrated her first Christmas last year, sees it. "Our family is Mexican, and our big gathering is Christmas Eve," she says. "We make tamales and bunuelos [fried dough], and everyone stays up until midnight to open gifts."

Davis envisions her daughter doing exactly that as a kid. "Hey, I had to wait!" she explains. "Madeline will too! And she can join in the cooking."

Get your partner's input. The two of you have probably learned to take turns visiting each other's parents for the holidays. Now build on that compromise by discussing the one or two aspects from your own childhood traditions that you want to pass down, says Cox. Make those a priority, and you'll both feel heard.

Plan some child-free time. And guard it fiercely. Hire a sitter, so you don't miss your friend's big bash. Spend a Saturday afternoon baking with your sisters or shop all day with your mom. Afterward, you'll feel more refreshed for taking care of your sweetie.

Create a Family Story

When you start to panic about not buying enough for your babies this holiday, take a calm-mom breath. "Most of us don't remember the gifts we receive as kids," says Cox. "What we remember are the rituals that happened every year." As your children grows, these little events are what will bring them comfort and a sense of place.

Enjoy simple moments. If you're up for it, start a tradition you can easily repeat. Cook latkes with another family. Snap a photo of your babies in their Santa jammies. "For our babies first Christmas, we placed a tiny tree in their bedroom, safely out of reach on a bookcase," says Wendy Cromwell, a mom in Atlanta. It turned into a tradition. "This year will be their third Christmas, and they can't wait to decorate her tree."

Give back. True, your babies won't remember a good deed you do for others this season, but once sharing is part of your family's holiday routine, it may stick. Buy two of a toy that you are planning to give your children and donate one. Shannon Johnson, of Dobbs Ferry, New York, a mom of two, began donating food on a monthly basis to a needy family the year she became a mom. Eleven years later, they're still at it. "I knew this tradition would grow with us," she says. "And it takes the focus off what's under the tree."

Reconnect with your roots. New parents are often energized to learn more about their own culture. "We decided to add a Dia de los Reyes [Three Kings Day] celebration to our family's holiday traditions when our first child was born, not just because it's a Latino holiday but because it continues the story of Jesus' birth," says Melanie Mendez Gonzales, a mom of two in San Antonio. Now Gonzales' family drinks te de canela, a cinnamon tea; eats pan dulce, a sweet bread; and plays Loteria, similar to bingo. "Part of my Mexican culture could get lost if we don't continue these traditions," she says.

Invest in relationships. "I love to curl up on the couch with my son after we've decorated the tree and talk about the ornaments we've collected," says Cox. "It's just us connecting." Your kids may not be old enough to sit and chat, but they're the perfect age for cuddling in front of your decorations. As for my quest for cookies that first year, I did turn out a batch of tasty, three-ingredient peanut butter confections.

My twins are now 5 and we've baked together every year, creating big messes and plenty of arm-less gingerbread men. I look forward to it, but if life gets in the way, a sugar-cookie scented candle sits on my kitchen counter.

Techy Tools for Holiday Help

The latest trends for saving time and banishing stress from your to-do list.

You Want: Shopping done overnight

Try:  Signing up for an Amazon Prime membership (Amazon.com). A $79 annual fee gets you free shipping on eligible items, and free streaming movies, perfect for holiday fun.

You Want: Gifts at bargain prices

Try: Downloading the RedLaser app (free for iOS, Android, and Windows). Scan the purchase you're about to make and you'll find out whether you're getting the best deal. If not, you'll be directed to the store or online site with the lowest price.

You Want: A potluck that's easy to plan

Try: Going to Perfect PotLuck.com. Reduce the back-and-forth on who is making what, and coordinate dishes so everyone doesn't bring green bean casseroles.

You Want: Quality time with faraway family

Try: Using FaceTime, Google+ Hangouts, or Skype. Now Grammy who lives in Maine can read 'Twas the Night Before Christmas to your baby at your home in Miami.

By Kim Hays from American Baby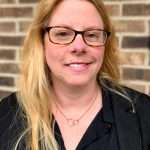 Latest posts by Kristen Fescoe
(see all)