In a world where kindness and compassion matter, parents are left wondering what they can do to raise children who are kind. 
Many schools have adopted philosophies that encourage concepts such as compassion, empathy, respect, kindness, gratitude and a growth mindset. This is a great step. But are there things you can do at home to ensure that you are raising kind humans? 
Here are 5 simple steps you can take to ensure that you are doing your part in raising kind children. 
Model the right language 
A big part of raising kind children is raising kids who use kind language. Let's face it, kids are bombarded with all kinds of speech and language throughout the many facets of their life. Chances are, not all of it is nice. A great way to combat this is to use kind language in your home and encourage your children to use as much of it as they can. 
Similarly, when you speak, make sure you are using kind language. Make sure that when you see them doing something nice, you bring attention to it with your words. Say things such as, "that was very kind of you" or "that was awesome that you did something so kind," so they start to incorporate it into their own language toolbox. 
Practice kindness at home
Another tactic you can use is to practice kindness at home. Encourage opportunities to be kind to other members of the family and applaud it when you see it. Something as simple as helping a family member with a chore they don't love or taking a minute to ask how their day it, can go a long way. 
Model these opportunities as often as you can and you will start to see that your children begin to use them in their everyday life. 
Lead by example 
This simple but important tool is one of the most important tools that any parent can use. When given the opportunity to model kindness, do it. Hold a door open for someone behind you, say thank you, engage with people in public, and smile when you pass by others. These little things show your child how important it is to be kind to those around you. 
One of the best teaching tools you have is to show grace under pressure. When you choose kindness in the moments of frustration, stress, or hurry—you are modeling something very important for your kids. 
Make kindness a family rule 
Each family has its own unwritten family mantra. Maybe your family unit is made up of adventure lovers and you are always ready for the next new things to try. Or maybe your family would rather spend time at home together playing games or enjoying a movie. These are the things that make your family unique. 
Just like being adventurous or loving time spent at home, make kindness a new family rule. If all family members collectively agree that interactions will always come from a place of kindness, it can become a new family mantra. While we wish this would mean no more bickering or whining, it just means that you all agree to try and always remember to be kind with and to one another.  
Point out kindness in others 
Obviously modeling kindness and encouraging it in your children is important in instilling this value. Another important thing you can do is to point out kindness in others. Maybe you hear on the radio about a television star who stopped by a local children's hospital. Or a favorite sports hero who helped build houses for the homeless. Point these things out to your children. By doing so, you show your kids the value of kindness. 
Raising kind kids 
When we think of all the things we want for our children, we think of success, good fortune, health, and so many other things. But when you think of all the things you want to instill in them, don't forget about the value of kindness. Being a kind person means that their will have higher satisfaction in their own life and they will be a blessing to the people around them. 
Thankfully, these are some simple ways you can start to help your children become kinder people.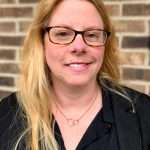 Latest posts by Kristen Fescoe
(see all)