Summers are so short here in western Canada that we enjoy them to the fullest when we get the chance. Our rhythms and routines are on 'summer' time and our summer homeschool routine is in full swing.
Simple Summer Homeschool Routine Ideas
Having consistent daily routines helps children thrive. Kids like to know what is happening next and adults don't want to answer the question, "What are we doing next?" a thousand times a day.
Oh, I've been there and that's why I am such a strong advocate of routines and why I love them so much.
It helps kids feel at ease and know when the next meal is happening. Let's face it, kids live from meal to meal and from snack time to snack time.
Summer deserves its own special rhythm, don't you think? If you are finding that your kids are staying up too late, missing naptime, and are always bored or cranky, it might be time to set up a new routine.
Here are some super quick ideas and easy tips to freshen up your summer routine, whether you are homeschooling or not.
Choose days of the week to do certain things. For example, Monday is Pool Day, Tuesday is Park Day, etc. I like to schedule these types of activities at the same time each day (usually in the morning) so we are home for lunch and subsequent quiet time. This way, kids develop a natural rhythm and aren't restless.
Plan in a quiet time each day. Summer activities and spending more time outdoors can be exhausting. A daily quiet time is refreshing for both parents and children.
Rotate the toys. Kids get easily bored and switching out their toys or adding some summer fun toys can help them to play creatively and independently.
Eat meals outdoors. Charlotte Mason was a huge advocate of eating as many meals as possible outdoors. It also means less mess indoors. That's a win-win in my books!
Join a summer reading challenge to keep up literacy skills and avoid summer learning loss.
Include educational games and more physical activities to improve physical and mental health.
Get enough sleep. Even if bedtimes are a bit off and everyone is staying up longer, kids still need to get about the same amount of sleep, regardless of the season. When kids are cranky, no one has fun.
Relax. Summer comes and goes so quickly. Taking time to nap on a blanket under a tree or going for evening walks can help you to feel rejuvenated and ready to start a new school year in the fall.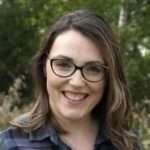 Latest posts by Tina von Hatten
(see all)