I have to be honest; I started writing with all sorts of ideas and goals. It was intended to not be only a personal outlet, but a way to share ideas and thoughts with others on a similar journey as me through the beautiful craziness of homeschooling, motherhood, and having twins. I started with lofty goals of growing it as a business and carving out personal me-time every day to write and share. And then something happened. And I had to take a step back and stop for two months. Just when things were starting to take off, and I was increasing readership and interest, I quit writing. Partly because life got crazy for a bit but mostly because of fear sadly.
I would spend so much time creating ideas for the perfect blog post with ideas on how to present it on Pinterest, as if it was some ideal glimpse of what homeschooling and motherhood are supposed to look like. And, to be honest, that's just not what I wanted to do here. My life is not always a beautiful Pinterest board. And so I became terrified of my blog misrepresenting homeschooling, misrepresenting motherhood, and misrepresenting me. I thought of my blog in a beautiful Pinterest worthy way, but that is just not real life.
My thoughts on homeschooling
I am not a veteran homeschooling mom. I have a year and a few months of experience under my belt. I am not an expert for anyone else's family except my own and will never claim to be. Writing was always intended to merely be a way to share what we are doing that's working for us. I always envisioned stories being encouraging and motivating because that is what I would come to blogs for myself. So recently, when I got discouraged and questioned our homeschooling journey, I just froze and thought maybe I shouldn't be writing anymore. I felt overwhelmed. I felt sad. And I wondered if I was doing the right thing for our daughter and our family by homeschooling.
And if you know me, I didn't ask for help or encouragement. I didn't take time away, time off, or change anything. We just kept going through the motions as I continued to build up doubts. The only one I shared my doubts with was hubs. Lucky for me, he has always been my biggest supporter, believing in anything and everything I think I can do. He reminded me of all of the reasons we have always said we were doing this and totally thought we were all just fine. And yes, we were fine. But, was I doing enough? Was I giving her enough? Was homeschooling still best for her? And, so so many thoughts.
And then it happened and I didn't see it coming
One day, I noticed she was reading a book way beyond the reading level I thought we were at. And she kept going back to it and just doing something that I'm sure was challenging for her on her own. I was surprised and intrigued. This went on for a bit, and after a week or so, I sat down with her and tested her reading level. It was much further than I thought we were at. She tested out of a ton of reading lessons and with everyone she passed with flying colors, she just beamed at me. Her reading ability and interest had just exploded.
The exciting part for her was that she didn't have to waste time doing lessons she knew. She could spend that time learning something else. The exciting part for me was that I could just see her pride. Witnessing those moments is hard to put into words. But, it was special to me, and something I won't soon forget. It was also validation that I didn't even know that I needed. I could teach my kid. She was allowed to go at her own pace, she was allowed to excel when she was ready, and that process has resulted in her loving to read and learn.
And then it happened with writing. Something that I thought we were working on slowly all of the sudden had just taken off. Over the last few months, she is just soaring. She is always asking to write or just writing on her own. She writes me letters and letters to her penpals (she has several) daily. It is just something that she is simply into and it just sort of happened suddenly it seems. One of the reasons we started homeschooling was for the benefit of being able to go at her own pace. But up until now, I never realized what that really meant.
It meant that there would be homeschool seasons of slow pace learning and seasons of skipping ahead and soaring.
And it's the skipping ahead season that has crushed this fear in me that I am not doing enough. And it has come just in time, thank goodness! And now that I can look at her learning with the idea of slow and fast seasons, I see so much more. I see the things she is taking time to learn, and I see the things she is soaring in right now. And it brings me so much happiness.
I sincerely believe that I needed these last two months of doubt to appreciate learning about the seasons of homeschooling thoroughly. I now feel more confident, and I see how things really work in my role as a teacher and mother. It's not always Pinterest beautiful. There will be seasons of inspiration, projects that work, times of great learning, times of mess, moments that are slower, mistakes, and things that just don't work out. And, the reality is, education comes from those seasons too. Just maybe not what we thought we needed to learn.
Thoughts on motherhood
Similar to my journey homeschooling, motherhood has thrown a few curveballs at me lately. All I ever want on any given day is to be enough for everyone, get everything done that must be done, spend quality time with my family that doesn't involve chores, and have time left over for my interests. It's okay, I know, I just want it all. Ha!
And then there's Pinterest
Beautiful, inspirational, Pinterest. We have a love/hate relationship, haha. Beautiful pins of everything – from recipes to household organization, to homeschool project ideas – are at my fingertips at any given moment, and it all just seems so out of reach some days. There have been many projects I have pulled off beautifully and successfully but, that is not my everyday. Often, things are messy, and plans just don't work out. Sometimes, the pressure I put on myself to live up to a Pinterest standard is simply overwhelming, and I've decided that is just not okay.
If I am completely real with myself, is our life just one big Pinterest board? I don't think it is. How I am doing in my role as a mother, teacher, homemaker should not feel less than adequate because of Pinterest. That is just so silly.
Motherhood doesn't have to be Pinterest-worthy.
Time to let go
So here we are. It is time to let go of fear and feelings of not being able to do it all. It's time to adjust our mindset and set new goals. Today I am going to post this blog post and tell you all that I am just a real person like everyone else, ha! And, we all are figuring out motherhood and homeschooling as we go and it is okay. We are all in different seasons of life, and that is all it is, just a season that will undoubtedly change and transform before our eyes. I know this is true. It has been happening to me lately, and it is incredible. And, I think it makes me feel some peace, actually. To know that I have a place here that shows a glimpse of what this life looks like and represents our real experiences. I love sharing the beautiful things of homeschool, family travel, and motherhood with twins and will continue to do that. Sometimes life will be messy, and for sure it will never look like a perfect Pinterest board. And that is just as well.
Do you have thoughts on seasons of homeschooling? What pushes you through those times of doubt? What has been the most rewarding when you come out of those moments of doubt? What about motherhood? Feel free to join the conversation!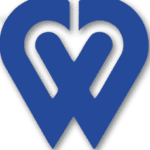 Latest posts by Jennifer L.
(see all)