One of our favorite ways to spend time together is when I get an opportunity to take M on a field trip— just the two of us. It doesn't happen often that I can get away without the twins, but it has become important to me lately to try and plan one on one time on a regular basis. This spring, we took a day trip to the Michigan State Capitol and we learned so much and had so much fun! If you are looking for a homeschool field trip idea and are traveling to Michigan or in the area, you won't regret showing your kids the Capitol building!
Take a guided tour
The Michigan State Capitol building is a popular 4th grade school field trip in most traditional schools in the area. On any given school day, there are a ton of class tours scheduled. As homeschoolers and for anyone visiting without a group, you can just join in on any of the scheduled tours. We started our day by joining in on another class school tour. It was helpful because we received the benefit of hearing all of the information that the tour guide had about each of the places she was showing us. She really knew her stuff and it was fascinating to listen to her as we looked around at the things she was pointing out. It lasted about 45 minutes.
Take a self-guided tour
Once our guided tour was done, M and I decided to go back to a couple of key places that we wanted to check out again at our own pace. One of the places she wanted to see without the group was the dome. Michigan's Capitol holds a special place in American history as one of the first state capitols to be topped by a lofty cast-iron dome. It was designated a National Historic Landmark in 1992. You can lay on your back and stare up at the inner part of the dome and it is amazing! With the group, M was not able to lay directly in the center of the room because of the other kids and she really wanted to try that.
When we continued on our self-guided tour, we were able to get a closer look at our own pace which was great. On the main tour, we saw the upper public level of the house of representatives but on our self-guided tour, we took a look inside the doors from the main level of the room. There was a guide there who pointed out new things and talked with us for a bit. I felt we were able to get a bit closer with the self-guided tour but there was a huge value of hearing from the tour guides as well, so my advice is to do both if you have time!
Spend time enjoying the outside of the building
The day we visited, there was a music group performing at the front of the Capitol building. We stopped for a bit to listen to it. It was a neat experience to listen to them while we stared up at the architecture all while experiencing the business of people around us enjoying the outside space.
The front doors are no longer an entrance and you actually enter from the side of the building on the ground level. However, M really was intrigued by the grandeur of the front doors, the stairs, and the front facade and so we took lots of time there to soak it all in.
Make a day of it
There is more to see in Lansing than just the State Capitol. Downtown was within walking distance and we were able to walk from the Capitol building and have lunch. When you come in or leave by the tour area, there are Lansing Visitor Guides to pick up with maps, restaurant choices, other attractions, transportation, accommodations, festivals & events, and more.
We also visited the Michigan History Museum on the same day as the Capitol.
Pick a beautiful sunny day
Weather in Michigan is not always predictable but, there is so much of the Capitol Building to enjoy outside. We got lucky and went on a beautiful sunny day in May. It is gorgeous many times of the year but getting a chance to experience the building outside was so important for my 4th grader. If you are in the area at night, the Capitol building's exterior is lit up and the dome is really highlighted.
Have you visited the Michigan State Capitol? Are there any other tips you would add that would make this homeschool day trip amazing? We hope to go back again soon and we will likely do the guided and self-guided tours again since there is just so much info and things to learn on just one visit. We may try to go in the summer and experience Lansing again before school is back in session.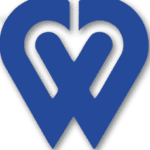 Latest posts by Jennifer L.
(see all)