Breastfeeding twins is one of the most rewarding jobs a mother of twins can have.
There are a few things you can do to prepare for your twins and ensure that you will be successful at breastfeeding them.
You CAN Breastfeed Your Twins
When I was pregnant with my twins, friends and even nurses would take one look at my breasts and my small physique and say, "There is no way your little body will be able to make enough milk to feed twins! You should stock up on formula now!"
I felt defeated before I had even begun.
However, I was determined to master breastfeeding twins and so I decided to learn everything I could about breastfeeding and get a plan in place for the day my boys arrived.
I am pleased to say my little 130lb body (when pregnant) gave birth to two healthy little boys and I breastfed them for 20 months.
The reason I was so successful was in large part to these 10 tips. While many well-meaning people will complicate breastfeeding, it is a very innate, natural action and one you can expect to quickly learn and feel comfortable with.
1.
Use a Breastfeeding Pillow Designed for Feeding Twins

.

My Brest Friend Supportive Nursing Pillow For Twins 0-12 Months, Plus-Size was the most helpful tool of all. It is soft and provides plenty of room for both babies. The strap is also awesome, as it keeps the pillow in place while you move your twins around and help them latch on correctly.
Colors: Light Green (Pictured), Dark Grey, Light Grey, Fireworks, and Black and White
Lowest Price: Amazon.com
Price: $58.04- $67.99
Amazon Rating:
2. Wear Easy Access Nursing Tops and Nursing Bras.
In the beginning, you will find soft, comfortable 2-in-1 nursing tops with built-in bras to be extremely useful. While you are learning how to breastfeed your twins and your twins are feeding to often, you will find yourself constantly needing to expose your breast to feed. These tops also make it simple to breastfeed both twins at the same time.
Caramel Cantina 3 Pack Women's Nursing Cami Built in Bra is a great 2-in-1 soft tank top and nursing bra. You can wear it by itself or under another loose top. It comes in many sizes and colors, thus matching everything. You will want to buy at least a few packs of these because in the beginning, milk will leak and babies will spit up on you.
Colors: Black, White and Charcoal (3 Pack), Navy, Burgundy and Teal (3 Pack), Black (3 Pack)
Lowest Price: Amazon.com
Price: $36.99 (Pack of three)
Amazon Rating:
Having plenty of comfortable nursing bras is also important. When your milk supply is first coming in and your twins are learning how to breastfeed, it will messy. You will find yourself often needing to change your bra. You will also need to wear a bra all the time in the beginning because your breasts will leak milk.
Therefore, you will want to have comfortable bras you can wear all day and night.
The 3 PACK Full Bust Seamless Nursing Maternity Bras with Extenders & Clips is the perfect nursing bra bundle.
We recommend you buy at least three of these packs to get started. The extender will be great right after you give birth before you lose your pregnancy and while your milk supply is adjusting. The clips allow you to connect the two straps in the back to hide them when wear tank tops or other sleeveless shirts.
Colors: Black, Pink & Nude (3 Pack), Nude (3 Pack), Black (3 Pack), Black, Grey & Nude (3 Pack)
Lowest Price: Amazon.com
Price: $36.99 (Pack of three)
Amazon Rating:
3. Have Plenty of Breast Pads and Nipple Cream on Hand.
When your milk first comes in and your twins begin breastfeeding twins, your body may make more milk than your twins will need. Often, mother's of twins find their breasts leak a lot in the beginning.
Breastpads will absorb the leaking milk and keep wet stains from appearing on your clothing.
There are two main types of breast pads new mothers can choose between: disposable and reusable.
Disposable breast pads are intended for one time use. Reusable breast pads can be washed and reused.
Lansinoh Nursing Pads, 4 Packs of 60 (240 count) Stay Dry Disposable Breast Pads are by far the most well-known and most absorbent breast pads. We suggest you buy them in bulk because you will use quite a few during the first few months.
Lowest Price: Amazon.com
Price: $28.48
Amazon Rating:
If reusable breast pads seem to be your preferred choice, the Organic Bamboo Nursing Pads (14 Pack)+Laundry Bag & Travel Bag bundle is a great choice. Reusable breast pads will end up saving you a lot of money, but you must be willing to do some extra laundry.
Lowest Price: Amazon.com
Price: $12.99
Amazon Rating:
When you and your twin babies are first learning to breastfeed, the babies often do not latch properly. This can cause you nipples to become sore and sometimes cracked. By keeping your nipples lubricated with a good nipple cream, they will heal more quickly and help you and your twins quickly experience the joys of nursing.
We have found Motherlove Nipple Cream Certified Organic Salve for Sore Cracked Nursing Nipples to be the best and safest on the market. It is 100% organic and cruelty-free in their testing practices. It is all natural and doesn't need to be washed off before breastfeeding.
Lowest Price: Amazon.com
Price: $10.40
Amazon Rating:

4. Use a Quality
Breast Pump
One of the items moms of twins should invest in is a hospital grade breast pump. Even if you are not planning on bottle feeding your twins in the beginning, a breast pump may be needed if one of your twins needs to stay in the hospital after birth or if you want to increase your milk supply.
The Medela Pump in Style Advanced Double Electric Breast Pump with On the Go Tote is an awesome all-in-one system. Medela is the most well-known and recommended brand on the market. All of their products come with a lifetime warranty and their service department is excellent.
While the bag this breast pump comes with may not be your first choice, this bundle is a great deal and has everything you will need to immediately begin pumping.
Lowest Price: Amazon.com
Price: $190.93
Amazon Rating:
5. Meet with a Lactation Consultant as Soon as Your Twins are Born.
As soon as your twins are born, you will be moved into a postpartum room. That is when you should immediately ask to see a Lactation Consultant.
The Lactation Consultant will help you learn how to hold each twin, get them to open their mouths wide and latch properly. By getting this teaching during your very first feeding, you will save yourself from pain and frustration. While you may feel extremely excited about breastfeeding your new babies, we highly recommend, you wait for the Lactation Consultant.
Generally, as a mother of twins, she will try to come see you as soon as you arrive in your room. She will sit with you and warmly walk you through the process of breastfeeding your twins.
Throughout your stay, we suggest you ask the Lactation Consultant to periodically observe you while you breastfeed each of your twins.
During the first days, be patient with yourself and your babies as you all learn together.
Before leaving the hospital, the Lactation Consultant should provide you with the number to a consultant in your area. You can also look up Lactation Consultants in your area here.
6. Master Breastfeeding One Twin at a Time.
When you are first learning how to breastfeed your twins, we recommend you feed them one at a time until they are both latching on correctly. This usually takes 4 or five days.
The Lactation Consultant will help you know when you are ready to begin feeding your twins at the same time. While you may feel motivated to quickly begin feeding them together, it will be much easier if you take your time and focus on each individual twin first. You will have many amazing months of feeding them at the same time.
6. Learn to Breastfeed Your Twins Together.
As soon as you feel comfortable feeding each of them individually, it is time to learn how to breastfeed them at the same time. This might seem difficult at first, but it will save you hours each day while your twins are eating every few hours.
When your twins are first born, they will sleep often and very soundly. In order to get them on the same schedule, we let the first twin to awaken determine when to feed them both.
When one twin wakes up hungry, gently wake the other one as well. It may be difficult at first to get the second one to wake up, but once they are both awake, offering them each a breast. Almost always, they will both feed.
If you continue to wake the second twin up when the first one is hungry, you will quickly get your twins on the same schedule. It will be an amazing feeling when this process begins to become easy. You will get more sleep and your breasts will both be emptied at the same time.
As your twins get older and begin to develop head control, breastfeeding them becomes even easier. The early days of breastfeeding are the hardest, but going slowly and taking the time to use proper techniques and practices will benefit you immensely in the future.
7. Drink Lots of Water to Maintain Your Milk Supply.
Breast milk is composed of 90% water.
During birth and for days after giving birth, your body will lose a lot of blood. Blood is composed mostly of water. Therefore, you will likely be extremely dehydrated.
One of the biggest factors that will affect your milk supply in the early days is your water intake. This is a crucial time as your body is figuring out how much milk to make for your twins. If you are severely dehydrated in the early days, your body will not establish the correct amount of milk supply.
You will probably notice that soon after you begin nursing your little one you will become thirsty. The oxytocin that your body releases during breastfeeding is responsible for triggering your thirst. This is your body's natural way of ensuring that you are getting enough water to make breast milk.
As soon as you can, begin re hydrating your body. This can easily be done simply with water. During breastfeeding one baby, you should drink an extra quart, or 32 ounces, per day.
When breastfeeding twins, you should drink an additional 64 ounces of water each day.
In the early days, breastfeeding can take a long time. It will be hard for you to get up to get yourself water during long stretches of time. Always have a glass or a bottle within arms reach so you don't have to sit there thirsty until everyone is done nursing.
8. Take Natural Supplements if You need to Increase Your Milk Supply.
Milky Way Natural Breastfeeding Supplement for Lactation Support is formulated to help the body naturally increase your milk supply. Their advanced formula contains super-effective herbs, such as fenugreek, alfalfa, fennel, nettle, milk thistle and more.
of all the natural supplements intended to increase milk supply, this has the most complete blend.
Lowest Price: Amazon.com
Price: $22.90
Amazon Rating:
Another excellent way to increase your milk supply is by drinking tea specially formulated to help your body make more milk. Pink Stork Lactation: Smooth Vanilla Nursing Support Tea -Organic Loose Leaf Tea is a delicious choice that tastes great hot or cold.
Lowest Price: Amazon.com
Price: $11.99
Amazon Rating:
In summary, breastfeeding twins will be one of the most rewarding and bonding experiences of your life. While you await the arrival of your babies, you may begin to feel worried that you will not be able to breastfeed them. That is normal.
The 8 tips I have outlined above will help you to prepare for your twins and begin breastfeeding them with confidence from the very beginning.
By purchasing the items above and preparing to immediately reach out to the lactation consultant in your hospital, you will begin the journey of breastfeeding your twins with confidence.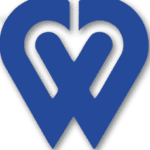 Latest posts by Twins Magazine
(see all)