Whether you have toddlers or teens, being away from their friends, and having lost their daily routine with school and kindergarten being canceled, they are struggling as much as everyone else. That is why I put together these free flower crafts for kids of all ages, below!
So, if you don't like the idea of leaving your kids in front of the TV all day, but also don't have too much time to hang out with them (because, you know, we are busy too!), here are a few super fun flower crafts for kids of all ages that FTD created and your kids can do some without adult supervision! Of course, use your judgment!
1. This adorable handprint flower bookmark is the perfect craft for kids aged 4-10 years old. If you have younger kids, you will want to help them out when they trace their handprint on the foam sheet and when using the glue.
2. If you don't want your kids using glue and scissors, then you can show them this easy origami tulip template. Origami is great for improving fine motor skills and if they enjoy this Japanese craft. Origami is fun for all age groups and this template should easily guide your 6-12 year olds through the steps.
3. Have your children craft a pretty flower card and send it to their friends they miss or family members. This flower card printable is for kids aged 6-12 years old. It includes stems, flower heads, and even a couple of bows that your kids can color in, cut out, and then arrange to a bouquet of flowers.
4. Your older children will love this DIY flower bath bomb recipe. They can easily follow the instructions on the paper to create their own lavender or rose bath bombs. With some lemon essential oil and zest, they can make a citrus bath bomb too! So many ideas!
5. Here are some free printable coloring sheets for kids of all ages! These flower coloring pages are just the right activity to pass the time. Add googly eyes to their colored flowers if you have some lying around!
I hope your children will enjoy these super fun flower crafts! Let me know, in the comments below, if you make any of these!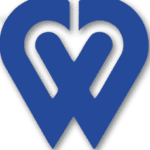 Latest posts by Twins Magazine
(see all)