We are so excited to be entering into our 2nd year of homeschooling. M is now officially in 4th grade and we have so many fun things planned for this upcoming year, I just can't wait to share with you what we will be doing. I hope you will follow along with our journey on Facebook and Instagram too! The twins are now 13 months old! I can't even believe it. We survived the first year with our new twins while homeschooling and I am so thankful to be moving on from that.
Now that the twins are not infants, we are going to work hard at staying on track with a daily/weekly routine and rhythm. I know how critical it will be for us. The last month has been full of sleep regression and tons of new teeth for the babies.
Additionally, we never really found our daily rhythm this summer, and believe me, I have been suffering for it. The lack of sleep and the daily circus over here have really worn this mamma down big time. So, it will be a really big focus of mine in the upcoming weeks to get back to a routine. Part of getting into a routine is how our school time is planned out. I have made specific curriculum choices based on the needs of our own family and I am so eager to get them rolling and start seeing the work pay off.
Making a plan
When making our curriculum choices, I have considered the following items:
How much time will it take? (time for me to plan, time for M to accomplish, etc)
Is it something that M will do independently or one on one with me? (Important for me to have a mix)
Do I have enough in our daily schedule that M is excited to do and will be fun to learn and work on?
One of the amazing things I love about the opportunity to homeschool is how specific and personal we can make our learning. I have learned a ton about my personal teaching style as well as M's learning style. Additionally, how those two styles mix and what works and what doesn't.  I have seen what excites her and what defeats her and I can keep these things in mind when choosing a curriculum and things to study that will help motivate, encourage, and help her grow. We are continuing with a few programs we have previously used that were working for us and trying tons of things that are going to be new.
Of course, as homeschoolers, we are all on our own unique journey and the list of what we will be doing is only to give an example of how homeschooling looks for the US. We have our own unique interests, strengths, and challenges and much of our learning revolves around these things. I recognize that not all homeschoolers follow the same choices and that is the beauty of creating your own personal journey.
One of the things I have done differently this year, which is super helpful, is to use a teacher's lesson planner. I love how I can plan out what specifically I will do with each subject on each day. The weekly view lets me see that at a glance, what days we are doing what subjects on since some of our subjects rotate. I love this one from Amazon. It is simple and yet helps really get everything planned out.
Our 4th Grade curriculum choices:
Reading:
We are continuing with All About Reading this year. M will be finishing level 3 and then starting level 4. We absolutely love this reading program. M and I both feel that it has made a really big difference in her reading progress.
I also mention All About Reading in my post about our experience in our first year of homeschooling. If you missed that post and you are homeschooling for the first time, you may want to look at it here: What I Learned From my First Year Homeschooling
Additional to the reading lessons, M will also do her own independent reading.
Spelling:
We will also be continuing with All About Spelling this year. We didn't spend as much time on spelling last year and so it will be a more regular subject for us this year. I am confident now that M is a bit older, we will fly through a few levels of All About Spelling this year.
Math:
We are continuing where we left off last year with Math Lessons for a Living Education Level 3.
Once we finish with that level here shortly, we will move on to Math Lessons for a Living Education Level 4.
One of the great things about this program is you can purchase the books pretty inexpensively from Amazon. I decided to take mine to Kinkos and get it spiral-bound to make it easier for M. Last year we tried two other Math programs that were not working for us before finding this one. I am excited to continue it since it has really been a good fit for us.
History, Science, Geography, Arts:
Last year we did some unit studies and hands-on projects for science. Since these subjects were not a huge focus in my first year of homeschooling, I didn't follow a curriculum. One thing I learned pretty quickly is that these are fun subjects for kids. They are the ones you can read about, dive into with craft projects and experiments. If you only do the basics (reading, math, etc.) and skip the fun stuff, I think we can miss out on what homeschooling can be for our kids and even us. I knew I wanted to find a program this year that was unit-based and allowed for a lot of freedom and exploration at our own pace. One of my homeschool mom friends shared with me a program they are starting called Layers of Learning, so I am trying out the first unit and so far it looks amazing!
Layers of Learning is everything I need. It has library book lists, hands-on project ideas, a script to follow, and a flexible setup to allow you to teach in a way that is best for students and teachers. I really appreciate that anyone can try out the first unit for free on their website. It really helps see if it is a good fit without the financial commitment.
Along with reading and activities related to the topic, all of our history, science, geography, and arts will include notebooking and art in a large sketchbook. The notebooks will be a way to record what we learn with some copy work and a drawing to remember the topic.
Language Arts & Writing:
We will be using Brave Writer for our Language Arts & Writing curriculum this year and I must say, out of everything we are doing, I am most excited about the time we will be spending on this program.
For Language Arts, we will be using Arrow which teaches Language Arts in a natural way with literature. We will be reading a selected piece of literature each month and each week, we will spend some time with the literature guide from Brave Writer that goes with the story. This will include the following:
Copywork/dictation passages
Grammar, spelling, punctuation, and literary device notes
Writing activity
Discussion questions
Instead of doing the monthly Arrow Book Club, which is a plan for the whole year, I opted to do individual issues of Arrow. I liked the idea of selecting books that I knew M would love while we try out this program. So I selected individual monthly issues and I will be doing one each month, just as the book club does, but with the benefit of being able to select the books that I wanted to use.
We have already started reading By the Shores of Silver Lake by Laura Ingalls Wilder. I remember absolutely loving all of the Little House books as a girl and I  hope M loves them too.

For writing, we will be using Brave Writer's The Writer's Jungle which provides me with the essential tools to be an effective writing coach. Additionally, we will use Partnership Writing which is the product that gives us 10 month-long writing assignments. I am so excited to be using this program this year. I think it is going to help M really grow and I simply love the approach.
Nature study:
We are doing our own nature study just following along with the seasons. I have found a few books that we love that are being used as resources and guides to get us thinking and exploring. We will do nature walks, observation, and nature journaling but will not be following a set curriculum. M really loves nature journaling and drawing in general and I love that I can help her build on her own interests. Plus, I have noticed that exploring, walking, and talking has brought us closer and often brings up things that may be on our minds that we get too busy to discuss at home so I want to create more opportunities for that.
The two books that we will be using are Nature Anatomy (and if you haven't seen this book, you are in for a real treat! The artwork inside is simply stunning and inspirational) and The Nature Connection (which is an awesome workbook that takes you through the seasons and has tons of topics to journal about and ideas of things to explore.)
Extras:
Outside of the above curriculum, M will be participating in a co-op this year which meets 1 afternoon a week. She will get to see her friends here and do several extracurricular classes.
Additional to the co-op, M will also be doing several after-school activities. These include sports and music lessons.
When I look at it all in print, it looks like we will be having a full year. I know even now that as we work through the first few weeks, changes and adjustments will be made. Things will get added and changed and I am prepared and keeping an open mind for that. I am excited to be on this journey with M and am so thankful that she loves it so much too.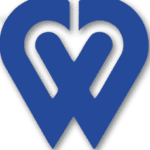 Latest posts by Jennifer L.
(see all)
Last update on 2023-02-06 / Affiliate links / Images from Amazon Product Advertising API