Story courtesy of Fort Sill Public Affairs

FORT SILL, Oklahoma (Nov. 15, 2021) – Pvts. Broughton and Brendan Beggs are the youngest of nine siblings in their family from Coeur d'Alene, Idaho. The fraternal twins decided to join the Army National Guard and ended up in 1st Battalion, 19th Field Artillery for Basic Combat Training (BCT).
However, they are training in different batteries: Broughton is in D Battery, while Brendan is in A Battery. They are scheduled to graduate within a week of each other.
"I was definitely hoping to have him by my side in the same battery," said Broughton, "but we swore in about a week and a half away from each other."
Brendan added their timing was upset while he recovered from a snowboarding accident a couple of years ago.
Although training separately was hard at first, they have mixed emotions about it now. They have always done everything together and supported each other. They are each other's best comrades and best competitors at the same time. However, they agree that it was for the better: Being apart let them grow independently and stand out in their own way within their platoons.
"I still can see him at the chapel on Sundays to keep up with everything," said Broughton.
Initially it was Broughton's idea to join, though he later convinced his three-minute younger brother to also enlist. They chose 12N Horizontal Construction Engineer, partly because their recruiter was 12N and knew how to sell it and, partly because the brothers have been working in construction for the past two years.
"It seems like a perfect avenue to add another skill that will work in civilian life and the military," said Brendan.
Their family was really supportive regarding the choice to connect their lives with the military. They are not the first ones to serve. Their father was in the Navy Reserve, one of their older brothers just finished an eight-year contract with the Navy, and the oldest brother recently joined the Air National Guard.
"We decided to stay on the ground," both brothers said laughing.
BCT had its challenges, but the twins enjoyed a lot of things there, mostly because of the unique experiences it brought.
"There is something about every event that you do not like, but there is always a benefit of experiencing something you never thought you would and the majority of people will never experience the same," said Brendan. "I feel it is a privilege (to serve)."
Broughton said he told himself before his arrival that he would do his best to enjoy basic training.
"After all it is only 10 weeks – just a fraction of my whole life that will never repeat itself," he said.
He enjoyed all the field exercises and shooting while Brendan was excited about hand grenades.
One of the easiest things for them in BCT was all the physical training and activities due to their active lifestyle at home. The twins compiled high Army Combat Fitness Test scores, with Broughton's 562 total slightly higher than Brendan's 538. Broughton said he didn't miss the opportunity to tease his brother about it.
Another fun fact about their training experience is they both earned nicknames. Broughton's platoon members called him Terminator, while Brendan was known as Robot.
Also, surprisingly, they are not the only twins in the family: there is one more set of twin brothers almost exactly 10 years older than them, while Broughton and Brendan, at age 21, are the babies of the family.
Unfortunately, because the brothers are graduating on different days, their families will not be able to come visit them, but they are excited to see everyone during Holiday Block Leave in December. The two will be assigned to Fort Leonard Wood, Missouri, for Advanced Individual Training and hope they will end up in the same class.
After AIT they will drill in Grangeville, Idaho, with the 116th Brigade Engineer Battalion.
The appearance of the U.S. Department of Defense (DoD) visual information does not imply or constitute DoD endorsement.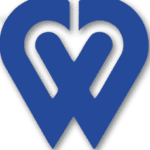 Latest posts by Twins Magazine
(see all)