Parenthood comes with a lot of baggage—the emotional kind and the type that comes stuffed in cute teddy bear bags wrapped in bows. These gift bags are given by well-meaning friends and family, many of who purchase from a baby registry. This gift guide of sorts is flawless in theory. Parents go to the store, scan what they need, and people like yourself go in and buy stuff off the list. Easy, right? Not quite.
The problem is, most new parents have no clue what items are necessities. The minute they set foot into a baby store, they get overwhelmed and start to panic. Before you know it, they've scanned 10 pages (front and back) worth of baby items, most of which will never leave the box.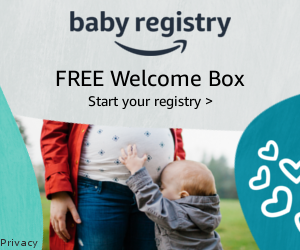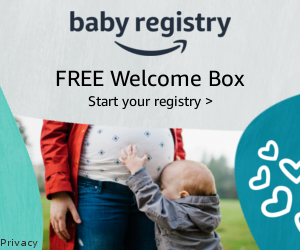 To make things easier on gift-givers and moms and dads alike, we've rounded up the best gifts for new parents they'll actually use.
Convertible Car Seat
Out of all the baby gear new parents will need, a car seat ranks at the very top of the list. In fact, you're not even allowed to leave the hospital without one. With the right car seat, parents can feel confident driving their bubs around town even above the typical 10 kph dad speed limit.
Our pick: Britax Marathon ClickTight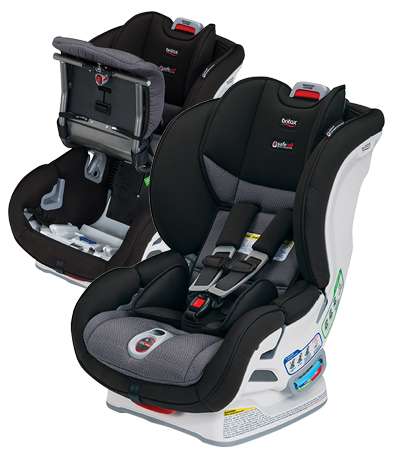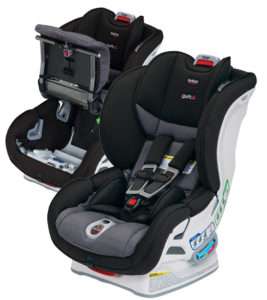 The Britax Marathon is one of the highest safety-rated car seats and features a unique ClickTight installation system that uses your car's seat belt. God knows how much blood, sweat, and tears we've all shed struggling with the LATCH system on most car seats. Now safely securing your little ones in the car is as easy as buckling a seat belt whether in a front-facing or rear-facing position. The only thing missing from this car seat is a cup holder (sold separately). 
Crib
Some parents prefer to keep their baby in a bassinet or co-sleep for the first few months. But once the baby outgrows the cradle or when parents have had enough of the little blocker hijacking their sexy time, whichever comes first, a crib is a necessity.
Our pick: Babyletto Hudson 3-in-1 Convertible Crib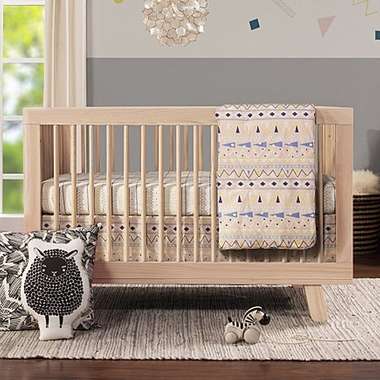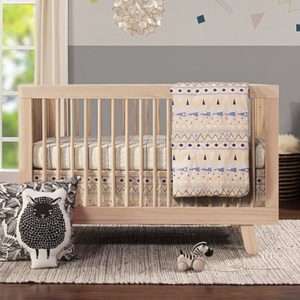 This eco-friendly and non-toxic crib has a stylish and open contemporary look that is guaranteed to make a statement in any room. Choose from a variety of solid or two-tone colors and four adjustable mattress positions, perfect for vertically challenged moms. Once the baby can get out of the crib on his own, the Hudson easily converts into a toddler bed and a daybed for each stage of your child's growth.
Crib Mattress
A top-quality mattress can help provide a safe, comfortable resting environment and help the baby sleep better and longer so you too can sleep like a baby; or better yet, like a dad who can sleep through a baby screaming in the middle of the night.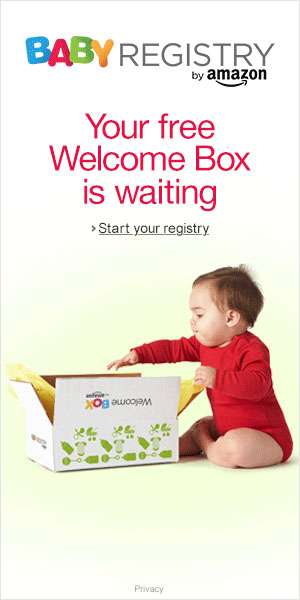 Our pick: Newton Crib & Toddler Mattress
The Newton Crib & Toddler Mattress has one of the highest safety ratings. It's 100% organic, hypoallergenic, and chemical-free. This two-stage mattress is firm enough for an infant yet cushy enough for a growing toddler. The patented Wovenaire® core is zipped into a breathe-thru (machine washable) cover, which provides maximum airflow, reducing the risk of SIDS. However, complete peace of mind comes with a hefty price tag, but totally worth it in our opinion.
Muslin Swaddling Blankets
Muslin is a magical multi-use material no parent should be without. This soft, stretchy, warm, and breathable fabric can be used as a blanket, burp cloth, sunshade, nursing cover, change pad, even a towel.
Our pick: Aden by Aden +
Anais Swaddle Plus, 4-pack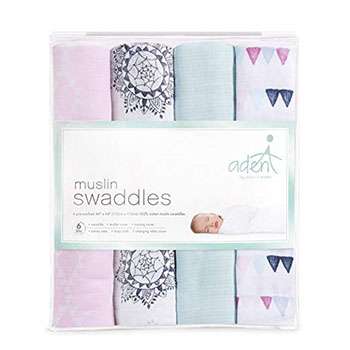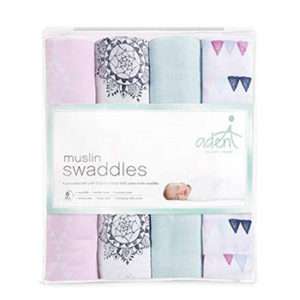 This Aden + Anais adorable 4-pack ensures you always have a security blanket for every situation. Whether you use it to swaddle baby to sleep or wear it like a supermom puke cape, the multifunction muslin is one blanket to rule them all!
A Compact Stroller
After the first few months of living in the mombie apocalypse battling a hungry, stinky, ankle-biter, most moms come out the other side victorious, ready to finally take a shower and face the new world. A compact stroller is the perfect set of wheels to travel with a baby around town or on a plane.
Our pick: Gb Pockit Stroller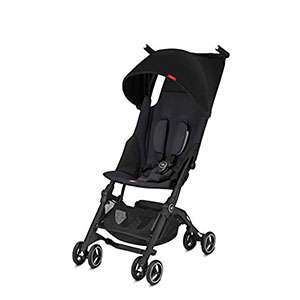 The Gb Pockit is the world's smallest folding stroller. It's sufficiently compact to fit into a plane's overhead compartment and folds and opens easily with a push of a button. The stroller comes newborn-ready and can accommodate children up to 55 lbs! Other great features include a comfortable reclining seat, a large sunshade, and a storage basket. 
An Ergonomic Baby Carrier
A baby carrier is another convenient way to get around when you can't put your newborn down. Not only that, but having baby snuggled up next to you can help relieve colic, increase bonding, and lull baby to sleep. 
Our pick: ERGObaby 360 Baby Carrier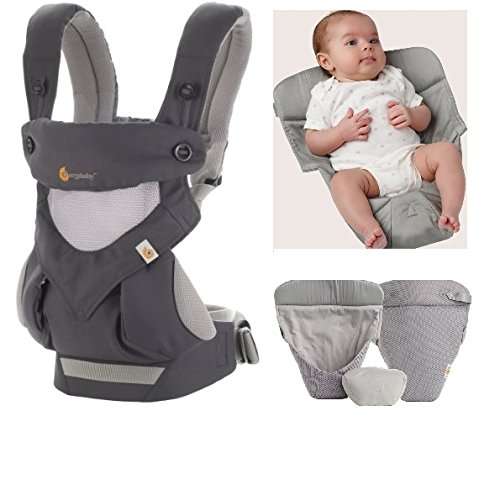 This ergonomic carrier keeps the baby seated in a comfortable frog-legged position, which promotes healthy hip and spine development. It also provides maximum comfort for parents, whether they wear baby front-inward, front-outward, on the hip, or on the back. The adjustable, velcro waistband offers extra support and the built-in hood protects the baby from the elements and provides privacy when nursing in public. 
Portable Change Pad
Parents change an average of 2200 diapers a year! That's a lot of poop explosions and golden showers to contend with. A reliable, portable change pad can help make clean-ups quick and effortless while providing a soft surface for the baby.
Our pick: Keekaroo Peanut Diaper Changer
The Keekaroo is a soft changing pad made with a durable outer shell that is water-resistant, slip-resistant, and non-toxic. The diaper changer can securely rest on top of a dresser or table and doesn't require any covers or additional pads. Just wipe it down after a diaper change, and you're done. It also has raised edges to prevent babies from rolling off as well as a safety strap and comes in many fun colors.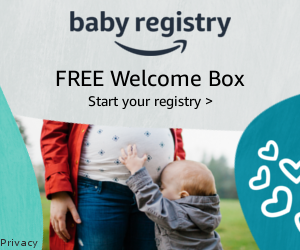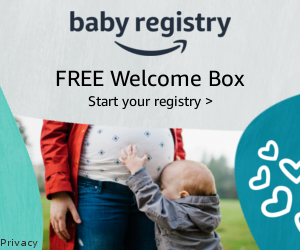 Baby Bottle (that closely resembles breastfeeding)
A breastfeeding mother may want to give her baby a bottle from time to time to share some feedings with dad or to escape for a few hours to sniff candles at Bath and Body Works. Whatever the reason, a bottle that closely mimics the breast can help with the transition.
Our pick: Comotomo Natural Feel Baby Bottle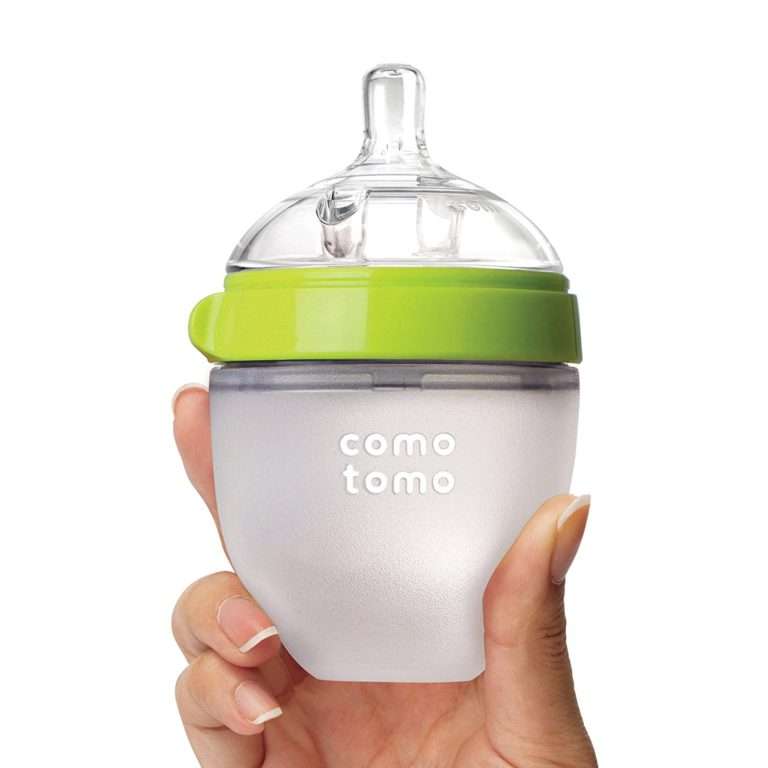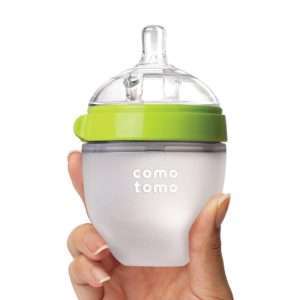 Mama didn't raise no fool! Babies can easily tell the difference between a mom's nipples and bottle nipples. With the Comotomo bottle, babies get a feeding experience that closely resembles breastfeeding, with a soft, squeezable bottle and naturally shaped, slow-flow, silicone nipples. The wide nipple base helps babies form a tight, vacuum seal similar to breastfeeding, and the dual air vents prevent colic. Plus Comotomo is BPA, PVC, and phthalate-free, and super easy to clean.
Double Electric Breast Pump
For moms who plan on transitioning baby to the bottle because they're returning to work or need the occasional "me time," a breast pump is essential. Trust us, there is nothing worse than having to ask your husband to milk you; kind of a MOOOd killer.
Our pick: Medela Sonata Smart Double Electric Breast Pump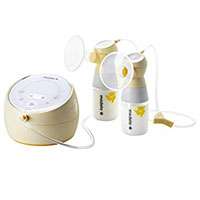 This new breast pump from Medela is an ultra-quiet, innovative double electric smart pump that automatically adjusts suction to ensure you're pumping consistently and efficiently. Moms can also easily track feedings by connecting to the MyMedela app on their smartphone and get access to helpful lactation information and other valuable content to help moms achieve breastfeeding success.
A Multifunctional High Chair
Unless mom and dad want to spend the first few years of parenthood battling each other for the title of who wore the baby food best, a high chair is a no-brainer. Although babies won't be eating solids for the first 5 months or so, some high chairs can double as infant seats.
Our pick: Peg Perego Siesta High Chair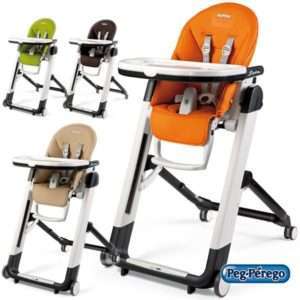 The Peg Perego is a multi-function high chair that grows with the baby from infancy to toddlerhood. The soft padding and five reclining positions. It keeps babies happy and comfy through playtime, cat naps, and meals. And the chair has nine height positions allowing the baby to eat at the table with the rest of the family, with wheels that automatically lock for safety. There is also plenty of room to store extra bibs, burp cloths, and clean clothes in the storage net.
Digital Thermometer
Fevers are a common occurrence with babies and young children and can sometimes require medical attention. Having an accurate thermometer that you don't have to stick in your baby's butt isn't just a nice-to-have but can also be a lifesaver.
Our pick: Kinsa Digital Smart Thermometer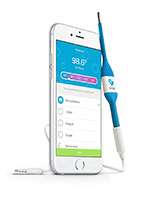 The Kinsa Digital Smart Thermometer takes accurate readings in seconds and can sync with your smartphone, so you can conveniently keep your family's health information on hand for doctor's appointments or emergency hospital visits. Even more, the thermometer includes a fun bubble-popping game to distract older kids and put them at ease.
A Nasal Aspirator
When a baby is stuffed-up, it's hard on both the child and the parents. They're irritable, cry a lot, and have trouble sleeping. And that's just the mom and dad. Unfortunately, a box of tissues won't fix the problem. Until a child learns to blow his or her nose, they'll need assistance in blasting those pesky boogers away. In comes the nasal aspirator. 
Our pick: NoseFrida "The Snotsucker"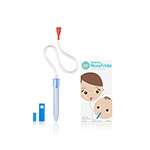 Before nasal aspirators, parents had to suck the snot out of their babies' noses with their mouths! NoseFrida, aka the Snotsucker, was created by a doctor who was probably sick and tired of doing snot shots. So out of necessity, he came up with this simple but highly effective long blue plastic tube that you place the tip inside your baby's nose, while you suck the boogers from the other end. Don't worry, the disposable filters prevent any rogue snot rockets from blasting down your throat. Yeah, parenting (wait for it) sucks sometimes.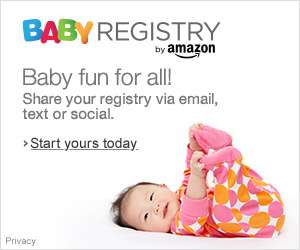 Are there any other products you think parents shouldn't live without? Let us know in the comments.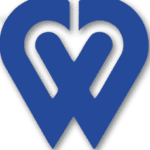 Latest posts by Twins Magazine
(see all)