Does your little one fidget a lot and need ways to unwind and relieve some stress and anxiety? Then I have a super easy craft for you to make with your child. It is a DIY Gel Bead Stress Ball and it can help relieve any stress and anxiety for your child (or you!) when they are feeling anxious.
The DIY Gel Bead Stress Ball is easy to take with you on road trips, doctor visits, dental visits, or anywhere you know your child might be feeling a bit anxious and stressed out.
How does a stress ball help my child?
A stress ball (or sensory bottles are great too!) is a great way to help alleviate stress and anxiety in a child or an adult. They help ease anxieties and stress when you squeeze them and mush them in your hands. Kind of like a fidget spinner, the DIY gel bead stress ball can help ground your child and help them to focus.
A stress ball can also help with anger issues or tantrums by reducing the tension in your child when they squeeze the stress ball. This allows your child's muscles in their arms to relax and if you combine the squeezing of the stress ball with breathing exercises it can really be helpful. By doing breathing exercises and using your stress ball you can ease feelings of anxiety, anger, and stress.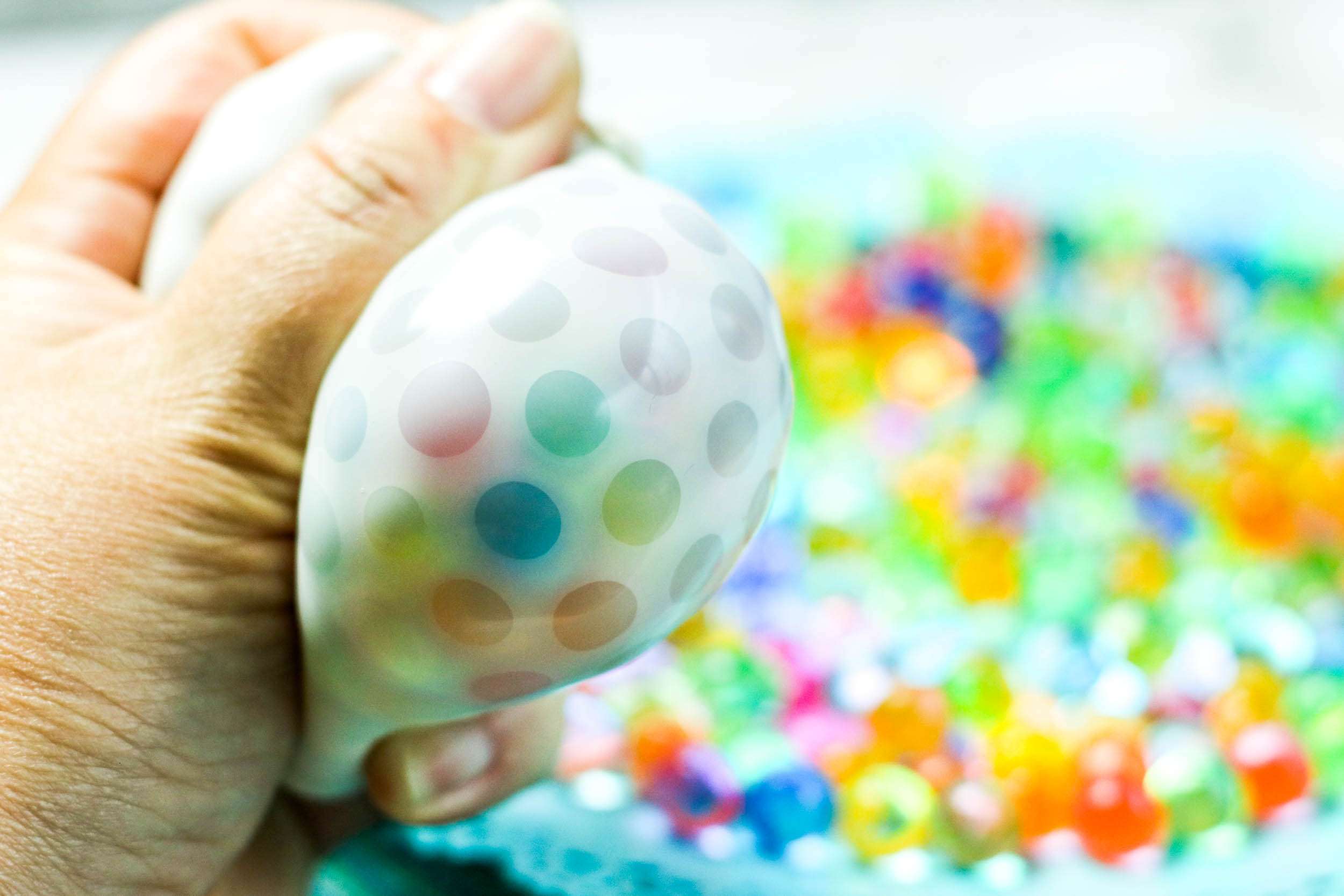 Having your child involved in making his/her own stress ball with water beads can also be therapeutic for them. There are so many ways you can make a stress ball. You can use rice, flour, play dough, sand, etc.
We made ours with water beads and they turned out perfect! My kids love them and they are so helpful when my kids feel stressed out or when they are feeling anger coming on. The directions to make a DIY gel bead stress ball are below!
What you will need: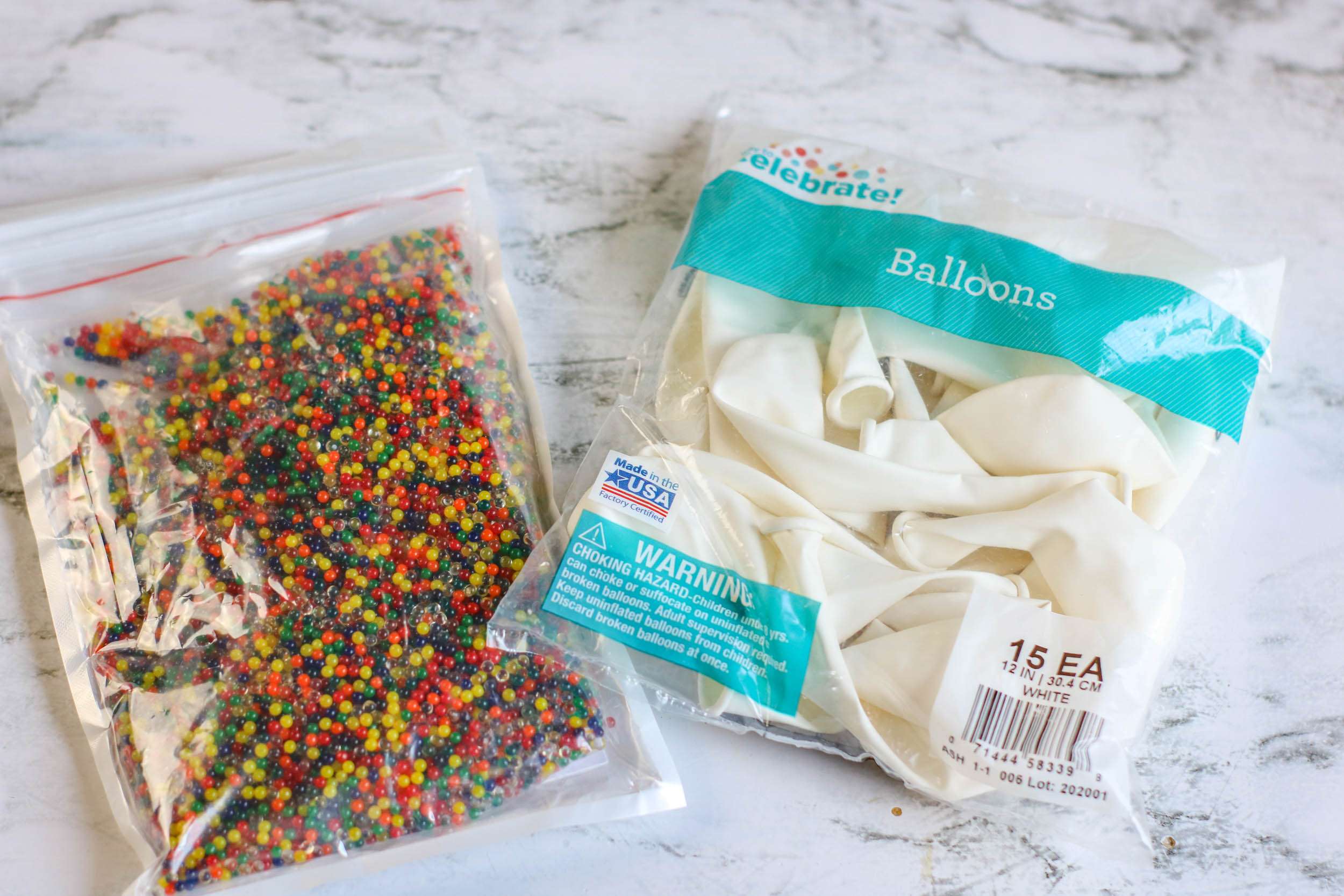 Directions:
1. Place about 1 cup of the water beads into a disposable water bottle.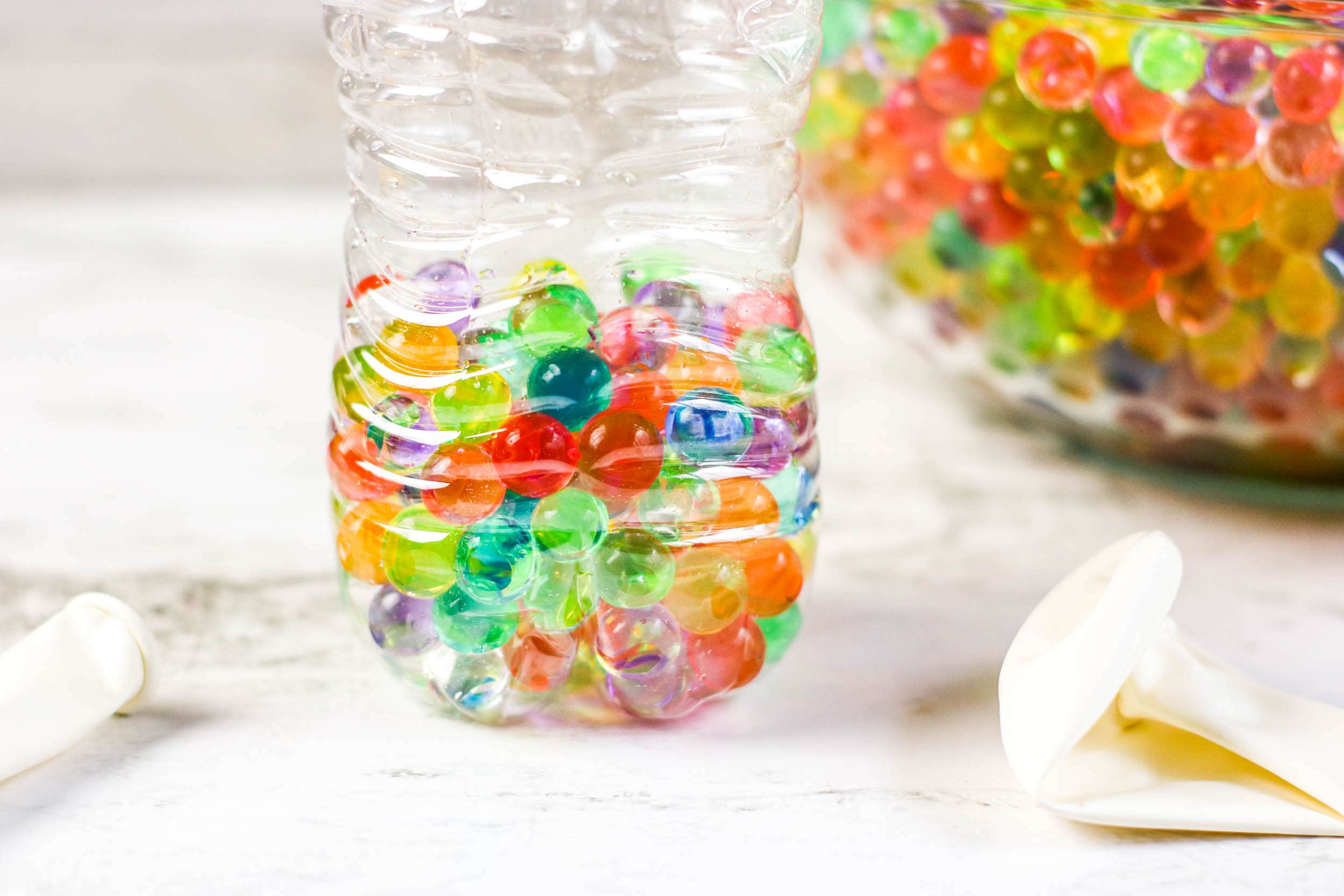 2. Stretch out a balloon by filling it with air and then release the air from the balloon.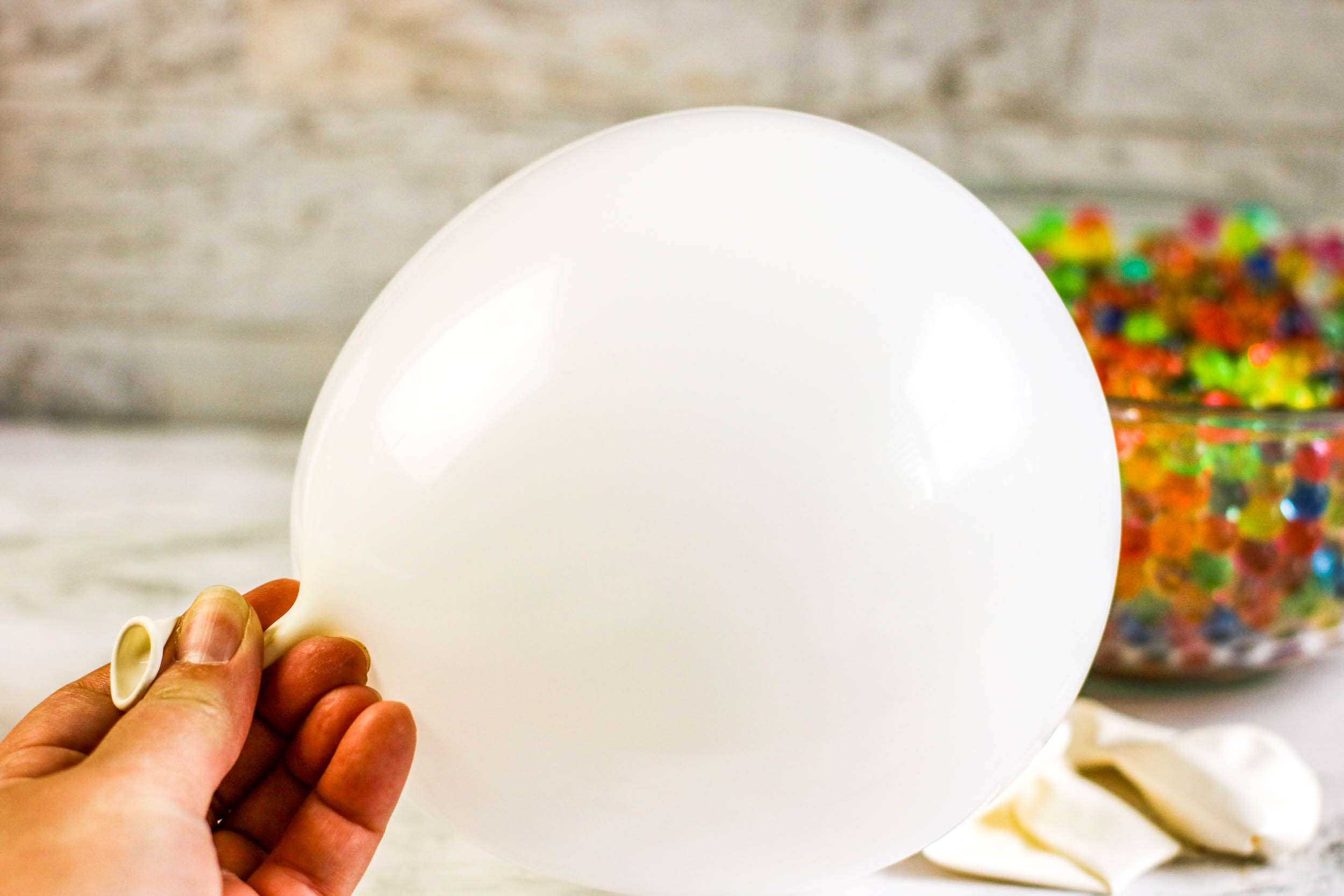 3. Drag the open end of the balloon over the opening of the water bottle. Invert the bottle so the water beads go into the balloon. Squeeze the bottle to force the remaining water beads into the balloon.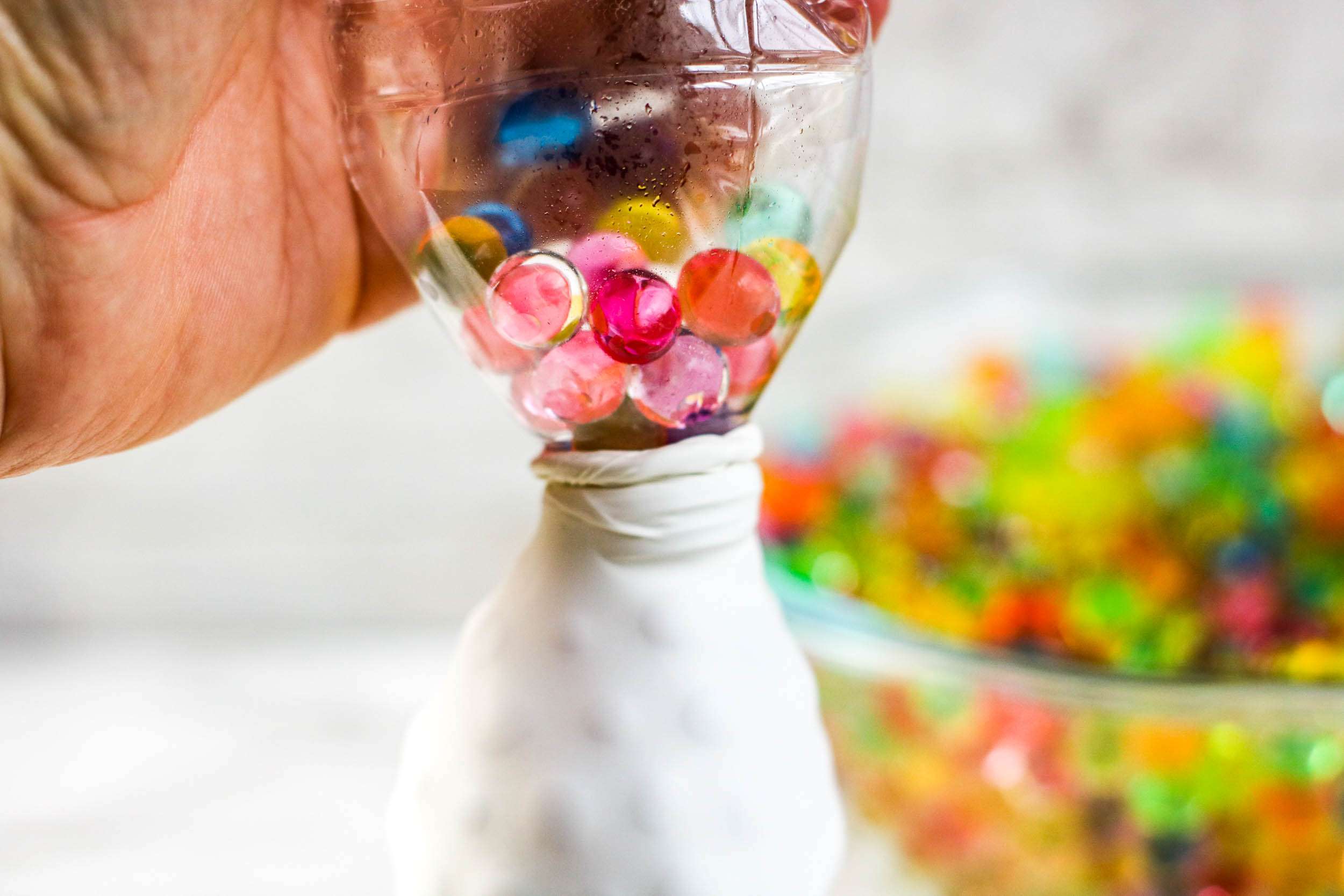 4. Release the balloon from the water bottle.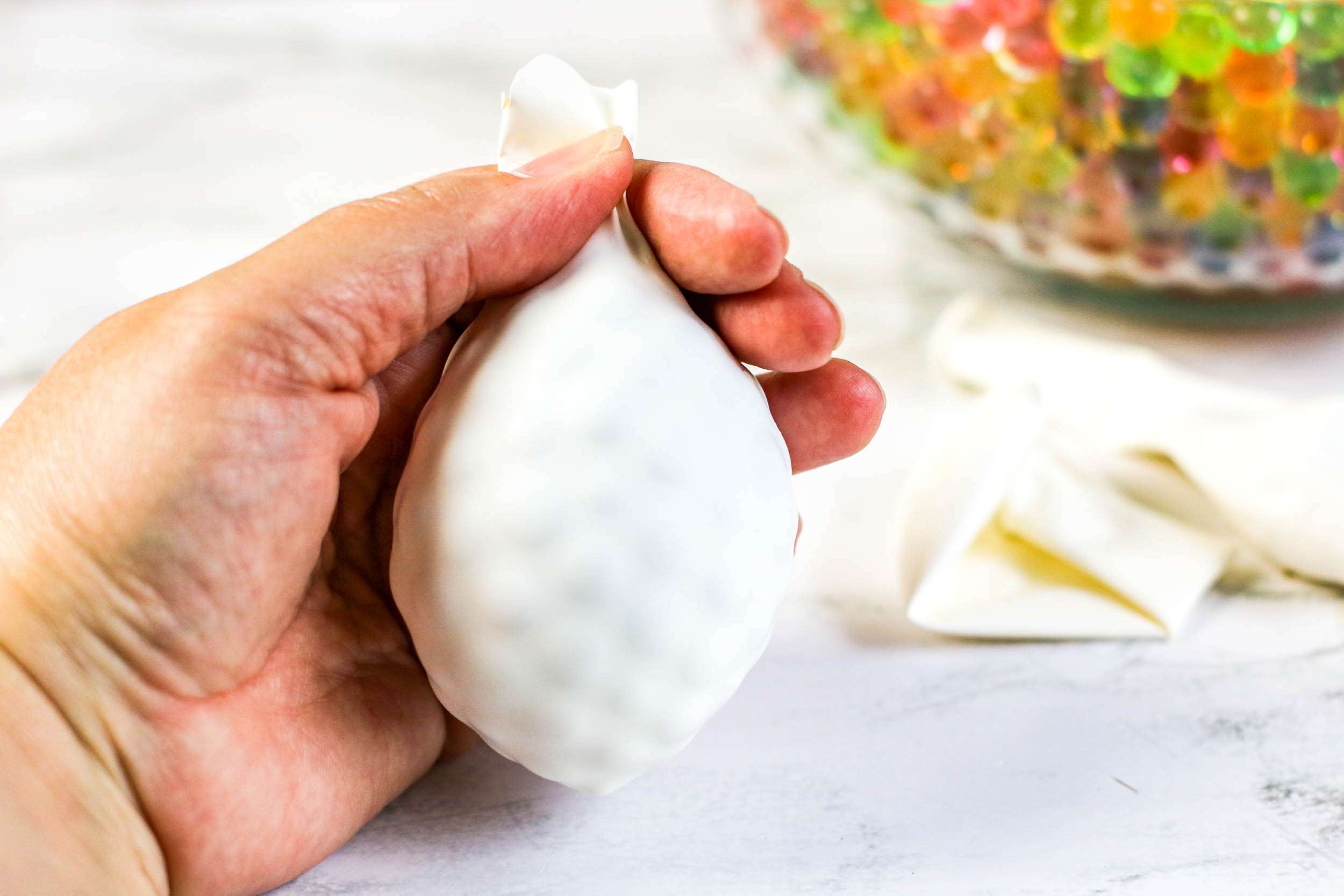 5. Squeeze excess air from the balloon and tie closed.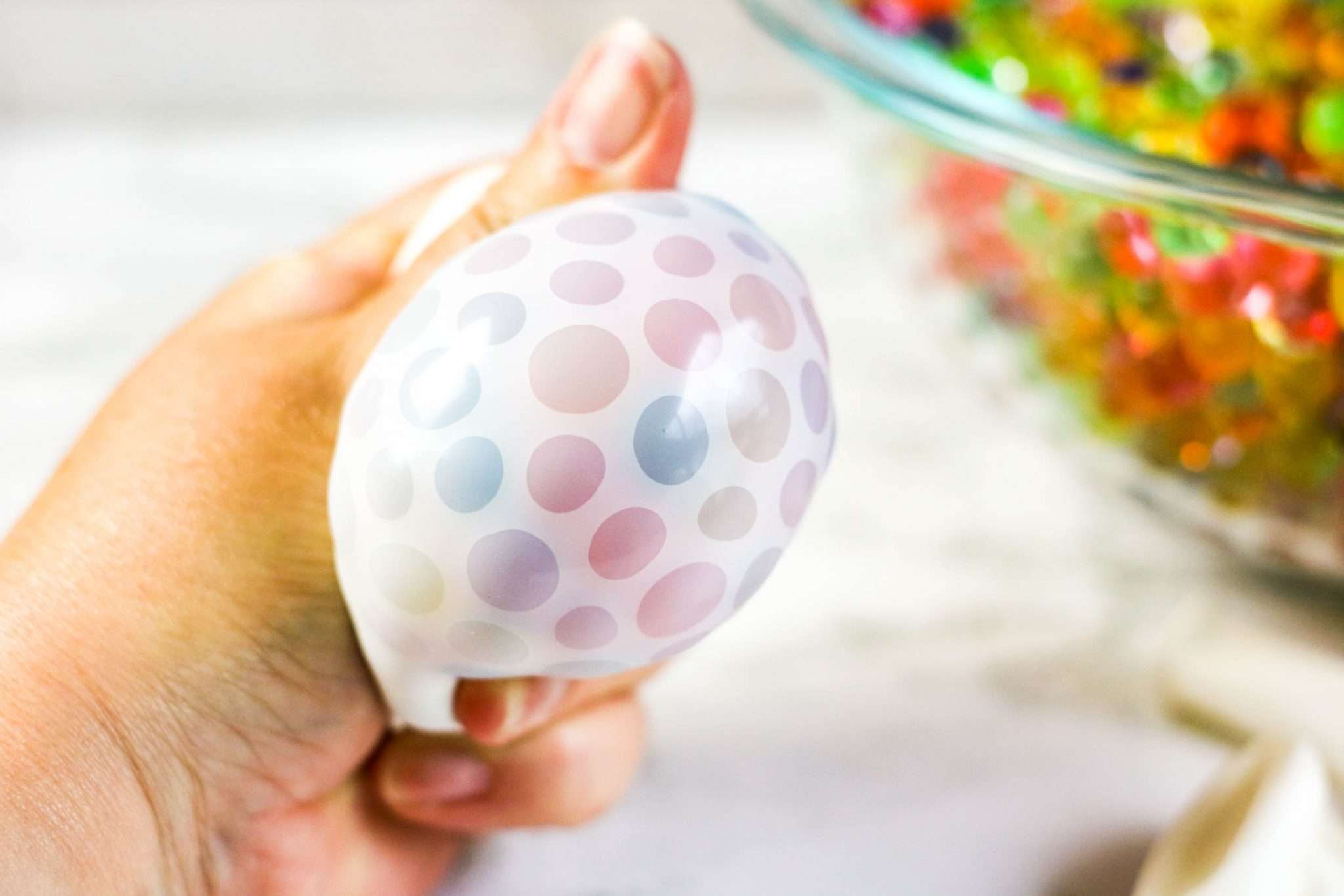 See? So easy to make and they really do help when you are dealing with any stress, anxiety, or anger issues! Please let me know if you decide to make one. I would love to hear how it turned out.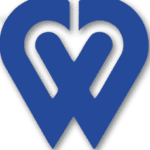 Latest posts by Twins Magazine
(see all)